Ben Roethlisberger suggests physical practices are to blame for Steelers' injuries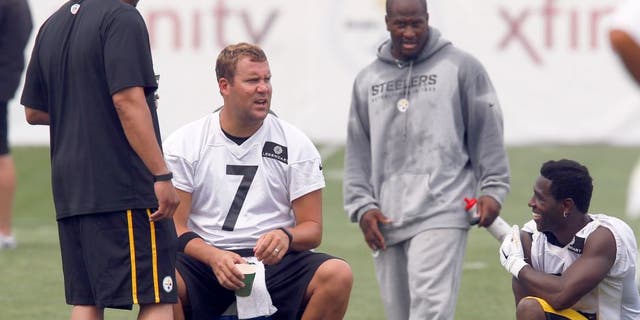 The Pittsburgh Steelers are happy to be 4-1, but their starting lineup doesn't look anything like the way it did in Week 1. That's not just because Le'Veon Bell is back -- it's because the Steelers have more injuries than just about every team in football.
And Ben Roethlisberger might know what's caused that unfortunate trend: practice.
"We have a lot of injuries," Roethlisberger said on 93.7 The Fan Tuesday. "I think a lot of our stuff stems from we're one of the most physical football teams in training camp, in practice, you know. We do more hitting than most teams do and more [practices in] pads."
Among those injured for the Steelers are Cam Heyward, Ryan Shazier, Markus Wheaton, Marcus Gilbert and Ramon Foster. That's not even getting into a handful of role players and other starters who are dealing with injuries, too.
The Steelers aren't breaking any rules by being more physical in practice or training camp -- unlike the Seahawks -- but the way they're practicing might be taking a toll on some of their players.
"I think sometimes it takes a toll on some guys, you know, hamstrings and quads and guys reinjuring things," Roethlisberger said. "We talk about being a physical football team and we are a physical football team, but we also have to take care of our guys."
Despite their laundry list of injured players, the Steelers are still winning football games with the guys that are out there. That's not to say they'll be able to sustain this success for all 16 games because it's hard to play without several key starters on a weekly basis.
To put into perspective just how different Pittsburgh's practices are, consider this from Roethlisberger, who was speaking on the Steelers' joint practices with the Lions.
"They hadn't even gone a day in pads and we had already done like two weeks," Roethlisberger said. "We're talking to their players how physical our practices are."
Mike Tomlin is known as a tough, demanding coach, but perhaps he and his coaching staff have to dial it back a bit.