Ben Roethlisberger says Martavis Bryant has to win back everybodys trust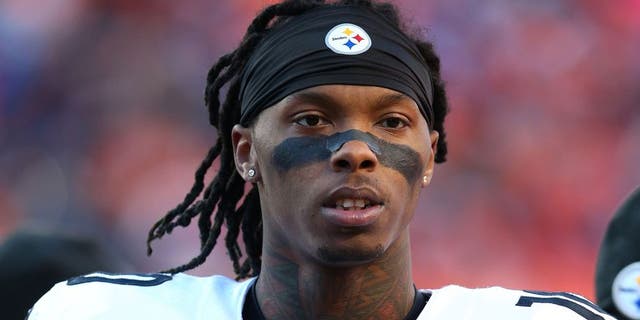 The Pittsburgh Steelers have enough talented wide receivers to practically fill two teams starting lineups, giving Ben Roethlisberger more targets than he knows what to do with. That wasnt the case last season, but the additions of JuJu Smith-Schuster and Martavis Bryant returning from suspension will give the Steelers unfathomable depth.
Before that happens, though, Bryant has a lot of work to do, and not just in the leagues program for getting reinstated. He needs to prove to the Steelers that he can be trusted to remain out of trouble and on the field.
Its more than just me. He has to win back everybodys trust, Roethlisberger said, via the Pittsburgh Post-Gazette. I would hope he comes up to me and we go somewhere to talk in private. After that, he has to show with his work ethic and by staying clean that he cares really cares about us. If he does that, itll be huge. He can really help us. He can be so great.
Bryant missed the entire 2016 season after being suspended for violating the leagues substance abuse policy. Hes only played 21 games in three seasons, but he was highly effective in that limited action.
Gregory Shamus/Getty Images
He averages 17.3 yards per catch and has 14 touchdowns in just eight starts. Thats a remarkable rate, and one the Steelers would love to have on the field in 2017.
The 25-year-old receiver has been conditionally reinstated by the NFL, but hell have to stay clean and show hes made progress in order to have his suspension completely lifted before the start of the season.
If Bryant is reinstated, which he most likely will be, the Steelers will be an offensive juggernaut. We all talk about how great the Patriots skill players are, but Pittsburgh has LeVeon Bell, Antonio Brown, Sammie Coates, Smith-Schuster and Bryant. Good luck covering those guys for 60 minutes.