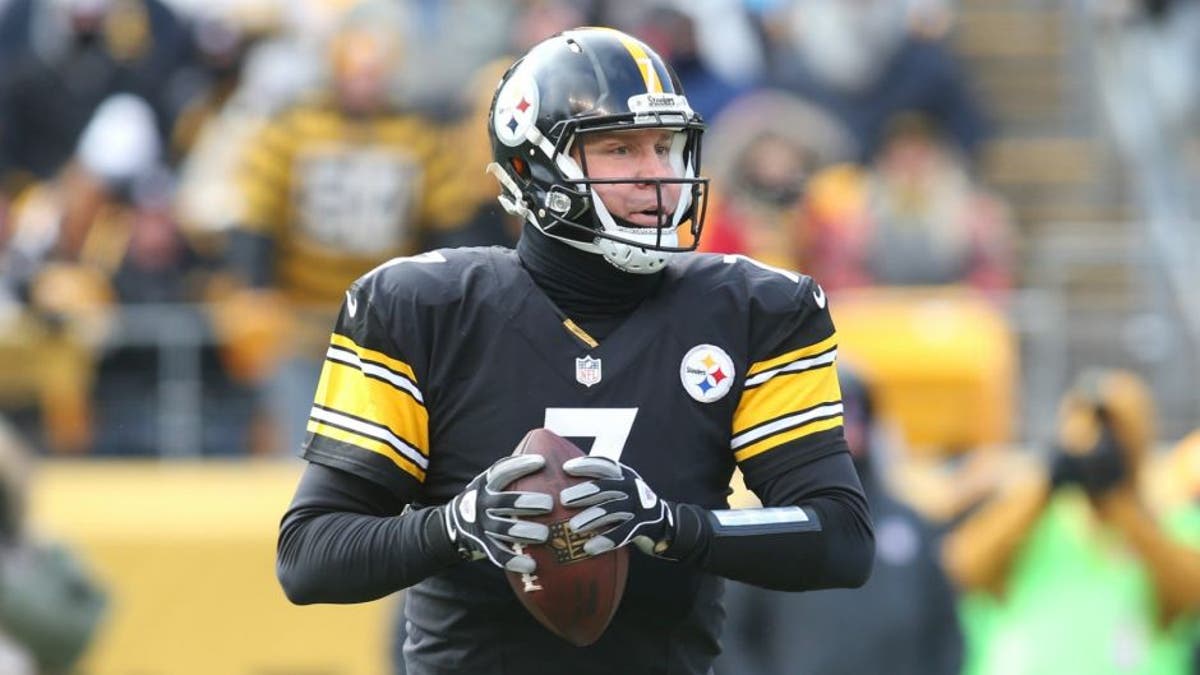 Ben Roethlisberger said he regrets that the Pittsburgh Steelers didn't stand on the field during the national anthem on Sunday.

In a post to his website on Monday, the NFL quarterback said that the decision was not made in order to protest but more so the team would appear united. But he said he was later "unable to sleep" because of the team's choice.
"The idea was to be unified as a team when so much attention is paid to things dividing our country, but I wish we approached it differently," he wrote. "We did not want to appear divided on the sideline with some standing and some kneeling or sitting."
NFL NATIONAL ANTHEM FLAP SEES STEELERS COACH MIKE TOMLIN RAP ALEJANDRO VILLANUEVA, WHILE HIS JERSEY SALES SOAR
"As a team, it was not a protest of the flag or the anthem. I personally don't believe the anthem is ever the time to make any type of protest," Roethlisberger said. "For me, and many others on my team and around the league, it is a tribute to those who commit to serve and protect our country, current and past, especially the ones that made the ultimate sacrifice."
The entire team, except for the coach and offensive tackle Alejandro Villanueva, a former Army ranger, stayed in the tunnel during the national anthem in response to comments President Trump made about NFL players protesting.
"Wouldn't you love to see one of these NFL owners, when somebody disrespects our flag, to say 'get that son of a b---- off the field right now - he's fired," Trump said at an Alabama rally on Friday.
At the Steelers' facility on Monday, Roethlisberger reportedly reiterated his feeling and said he expects the team to be on the field every game going forward, ESPN reported.
"I just felt like I wish that we would have been on the field. That's just my personal feeling on it. I'm entitled to that opinion. That's what great about this country and what the troops are for," he said. "Moving forward, we will be on the field. What we do while we're out there is yet to be determined."