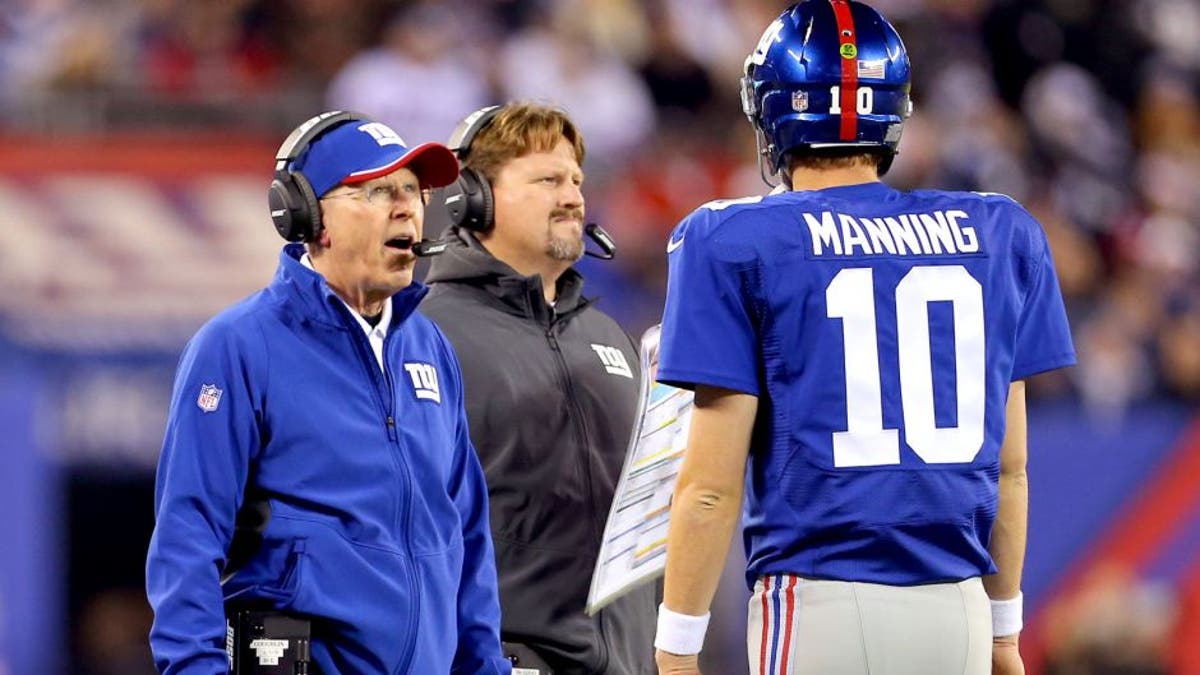 Earlier this week, New York Giants co-owner John Mara declared that he was completely fine with the fact longtime coach Tom Coughlin -- who was pushed out by the team after a 6-10 season -- is continuing his early-morning workouts at the franchise's facility several times a week.
But management being fine with a guy who coached the team for 12 seasons still hanging around is one thing. The new coach being fine with it is another.
Or so you'd think. Ben McAdoo, who joined Coughlin's staff as offensive coordinator in 2014 and was promoted to head coach in January, apparently doesn't feel like his old boss is looking over his shoulder.
"No, I don't have those concerns," McAdoo told reporters at Wednesday's NFL owners meetings in Boca Raton, Fla. "As long as Tom's around, we want to welcome him and use him as a resource. We welcome him."
Coughlin, 69, interviewed with the Eagles and 49ers after he parted ways with the Giants but ultimately decided to take the 2016 season off. It's a good thing McAdoo and Mara don't mind having him around because Coughlin will have plenty of free time for the foreseeable future.