Ben Grubbs is leading the Chiefs -- whether he likes it or not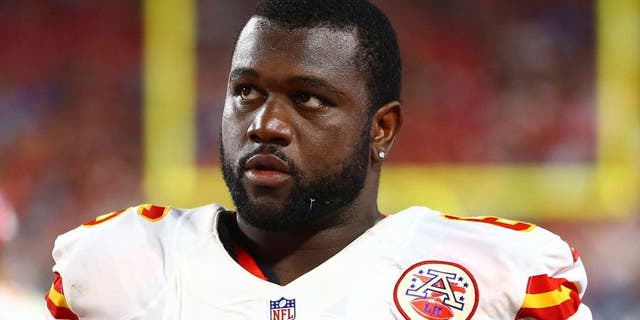 Ben Grubbs is the only linemen on the Chiefs who's older than 30.
He's seen some things -- including the 2011 and 2013 Pro Bowls -- that make him a team leader, albeit a reluctant one.
"When I first came here, I was more consumed with the sense of making sure I knew my job," Grubbs told B.J. Kissel of KCChiefs.com. "I kind of shied away from being a vocal leader."
He won't flaunt his resume, but boy is it impressive. Grubbs blocked for one of the most prolific passing offenses of all time in New Orleans. He paved the way for a tough Ravens offense at his previous stop in Baltimore.
But Grubbs is a Chief now, by means of trade. And that comes with additional responsibilities both on and off the football field.
"Here, there's more responsibility on everybody to know what's going on," Grubbs said. "It was an adjustment I had to make."
Grubbs is seizing the role he was once afraid to take. Whether he likes it or not, he's a locker room leader now.
"There are a lot of ways to lead," said quarterback Alex Smith. "He's stepping into the huddle calm and assertive, I think that rubs off on some of the younger guys."