Beltré Scores $96 Million Deal with Rangers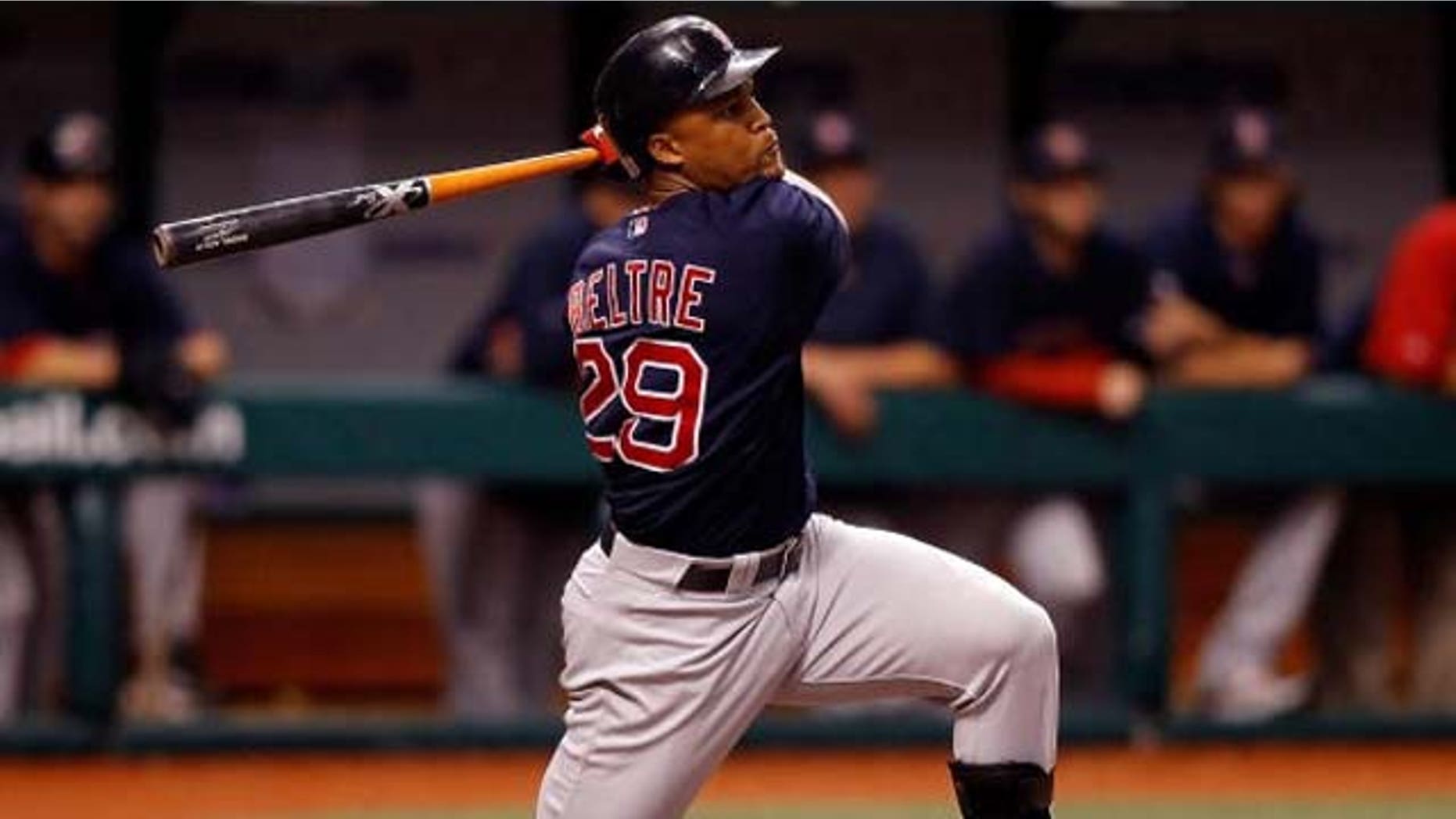 The Texas Rangers came within a few games of winning the World Series. Heading into the 2011 season, they hope Adrián Beltré can get them over the top.
That's why they signed the slick-fielding, slugging third baseman to a six-year, $96 million contract, a source told the Associated Press.
The person spoke on condition of anonymity late Tuesday night because the agreement was pending a physical. A news conference was planned for Wednesday.
Texas will have the ability to void the final season of the contract and $16 million if Beltré fails to reach plate appearance levels specified for 2014 and 2014-15.
Beltré became a free agent after turning down a $10 million player option to stay with Boston.
A two-time Gold Glove winner, Beltré hit .321 with 28 homers, 102 RBIs and 49 doubles in 154 games during his only season with Red Sox. He was an All-Star for the first time in his 13-season career.
The Rangers were spurned in their attempt this off-season to keep Cliff Lee, even after offering the ace left-hander $138 million over six years. Lee instead returned to Philadelphia.
Beltré, who will turn 32 the first week of the regular season, is a .275 hitter in 1,835 career games for the Los Angeles Dodgers (1998-04), Seattle (2005-09) and Boston.
Los Angeles signed Beltré in 1994, and he made his major league debut with the Dodgers four years later. After hitting .334 with 48 homers and 121 RBIs in his final season with the Dodgers in 2004, Beltré went to the Mariners.
The acquisition of Beltre means yet another position switch for Rangers career hits leader Michael Young, the team's longest-tenured player going into his 11th season.
Young this week publicly expressed his willingness to switch again if Texas got Beltre. Young, who has three years left on his contract, could become a designated hitter while also playing a utility role.
Young was a second baseman when he became a starter for Texas in 2001, then switched to shortstop after Alex Rodríguez was traded in 2004. The Rangers moved Young to third base two years ago when they decided to promote rookie shortstop Elvis Andrus from Double-A.
Based on reporting by the Associated Press.
Follow us on twitter.com/foxnewslatino
Like us at facebook.com/foxnewslatino