Belichick: We don't run to or from trades, aren't afraid to make moves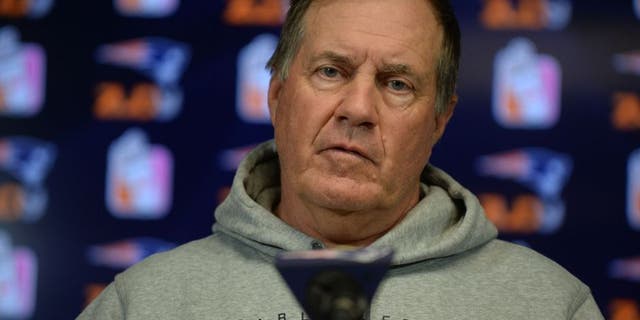 NEWYou can now listen to Fox News articles!
Bill Belichick has never been afraid to swap players. He's known for making trades and compiling picks during the draft, but he's also shown the willingness to make trades during the season.
Just this year, Belichick has made a handful of moves to help the New England Patriots. He's traded for linebacker Jon Bostic, tight end-offensive tackle hybrid Michael Williams, and now defensive tackle Akiem Hicks.
None of those players are superstars, but they all have the ability to contribute and make an impact in one way or another. Hicks was the most recent acquisition, and Belichick spoke of him on Sunday.
"He played some different spots at New Orleans, from anywhere from the center out to the five-technique," Belichick said via NESN. "So we'll see how that goes here. But, big guy, physical player. We got a good look at him down there and thought that he did some good things. So we'll just put him into it here and see how it goes."
He's never been one to heap praise on players, but Belichick obviously believes Hicks and the rest of the team's trade acquisitions can make an impact. And while it seems like the Patriots are constantly manning the trade market, Belichick says it's not a big concerted effort to move guys. Trades come up, and the Patriots make them.
"I just think [the trades] worked out," Belichick said. "I don't think it's been any, like a big conscious effort on our part, like this is what we've got to do. If it works out and it's something we feel is beneficial, and obviously you can make it work with the other party, then."
Belichick would admit that he's made a lot of moves in New England, but doesn't think the Patriots run to or from them.
"You know, we haven't been afraid to trade here through the years, whether it be during the draft or preseason or regular season or whatever it is," Belichick said. "I don't think there's ever been a conscious effort to avoid them or for that matter run to them and say well, we've got to do it."
Bostic and Hicks will get their first opportunities to play for the Patriots on Sunday in Dallas, and it's not out of the question for them to play a role in the game. Both were impact players for the Bears and Saints, respectively, and Belichick has a knack for getting the most out of his players.
MORE NEWS: Want stories delivered to you? Sign up for our NFL newsletters.