Belichick on Wayne's role in NE: 'We'll just have to see how it goes'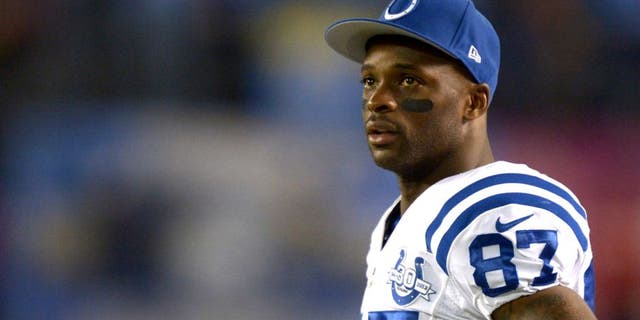 The New England Patriots signed veteran wide receiver Reggie Wayne to a one-year deal on Monday, bringing a veteran presence to the team. Reggie Wayne currently leads all active NFL players in receiving yards (14,345), and he believes he can add to that total in New England.
For the Patriots, Wayne not only brings experience to an injured group of receivers, but he brings versatility as well. His ability to play multiple spots on offense is something that piqued Bill Belichick's interest.
"I think he's certainly had a great career," Belichick said on WEEI's Dale and Holley Show, via CSNNE.com. "He's done a lot of things for the Colts organization, not only playing on the left, but also in recent years being moved around to playing on the right and in the slot in certain situations. He has a lot of versatility, and certainly a lot of experience so we'll just have to see how it goes."
As far as his role in the offense, Belichick has yet to reveal that. But given Wayne's past ability and understanding of different offenses, he can definitely make an impact early and often.
"We'll see how it goes. We've never had him in our system before," Belichick said. "[I've] coached him in the Pro Bowl and all that, but we'll just have to see how it goes."
As Belichick mentioned, Wayne has the ability to play the slot, a place where guys like Danny Amendola and the injured Julian Edelman have been extremely effective. With Edelman nursing an injury, Wayne can step in in his place and fill a similar role, specifically with regards to being a reliable weapon for Tom Brady and Jimmy Garoppolo.
At the same time, Brandon LaFell is also recovering from injury and is currently on the PUP list. Wayne can also play a similar role to that of LaFell's. As an outside receiver, Wayne has also had success over the course of his career for Peyton Manning and Andrew Luck.
Regardless of where Wayne plays, he'll be an impactful player for the Patriots. If he's ready to go early enough, he will especially help the young Garoppolo early on in the season.
(h/t CSNNE.com)