Belichick likes what he's seen from 'instinctive' rookie DE Flowers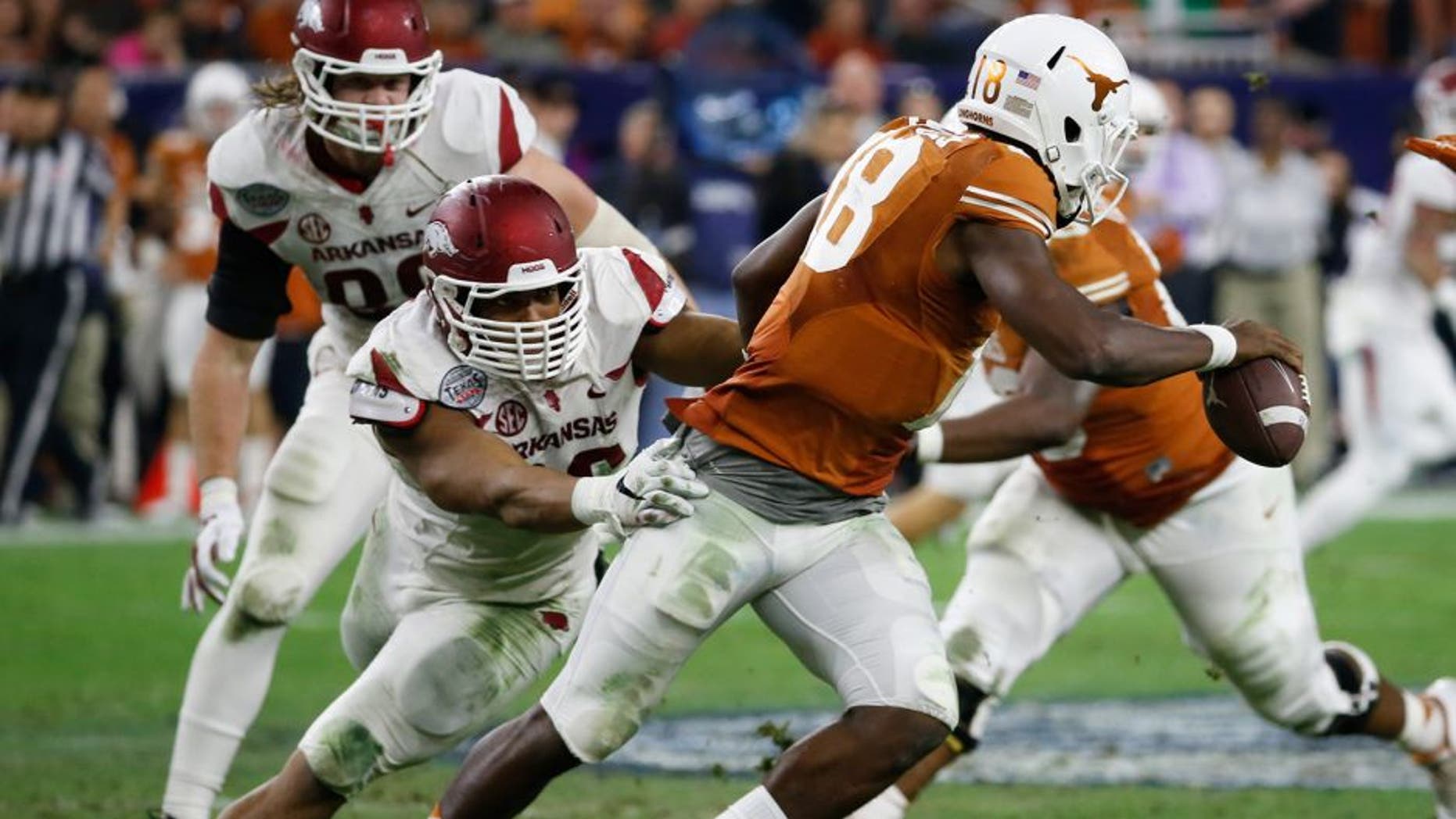 The New England Patriots have what appears to be a promising 2015 draft class, but so does every other NFL team at this point. One player who could contribute more than his draft position indicates, however, is defensive end Trey Flowers.
Flowers was taken in the fourth round of the draft, but has impressed in camp thus far and made a name for himself among Patriots rookies.
In the team's first preseason game, Flowers recorded a sack on Aaron Rodgers, beating veteran left tackle David Bakhtiari.
Unfortunately, Flowers went down with an injury shortly after, but his play grabbed the attention of head coach Bill Belichick.
"He's an instinctive player," Belichick said via Kevin Duff of MassLive.com. "We've asked him to do a lot of different things. He's played in the kicking game, which wasn't something he did at Arkansas. He's a tough kid. Works really hard. He seems to have a nose and instinct for the ball.
"He plays with good leverage. He has longer arms. He uses his hands well and he did that on that play. He showed some acceleration to the quarterback."
He's currently listed as a fourth-string defensive end, but every rookie on the Patriots is listed at the bottom of the depth chart. If he can remain consistent and impact the game the way he did on Thursday against the Packers, Flowers should see plenty of playing time this season.
(h/t MassLive)