Belgium coach Wilmots criticizes Hazard, Benteke despite win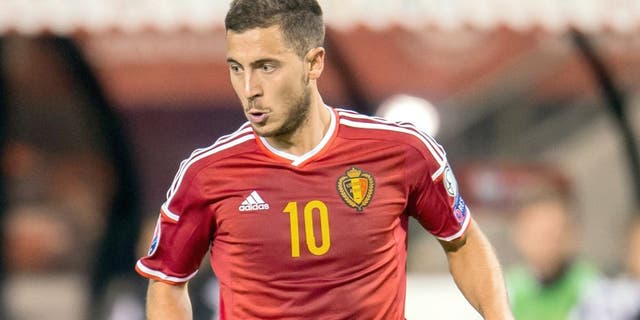 Eden Hazard may have scored a late winner against Cyprus to move Belgium closer to Euro 2016, but coach Marc Wilmots still laid into the Chelsea star and his team for their limp efforts.
He also singled out Liverpool striker Christian Benteke for criticism, although he was relieved with a Group B result that steered his team to the brink of qualification for next year's finals in France.
Wilmots said: "Hazard was the worst. I thought about substituting him, but in the last 10 minutes he always has the ability to do that. At the World Cup, this was the case. I obviously expect more from him, but he will grow as the season progresses.
"We won two games in a row but this is the poorest team performance I have seen and we will try to rectify the issue."
Asked why Benteke was substituted at half-time, the Belgium coach said the striker had put in a "half-performance" and he needed to make a change as soon as possible.
Wilmots felt his team had created the better chances despite the poor performance and he did find some positive words for Benteke's Liverpool team-mate Divock Origi who came on to replace the former Aston Villa man.
"Both sides missed chances. But we believed until the end that we would score and managed to got the result we needed," he added.
"The contribution of Origi and (Dries) Mertens in the second half was important, because I wanted quick combinations. As a result, in the last half hour we were often dangerous."