Bears TE Bennett: Sometimes I like Cutler, sometimes I don't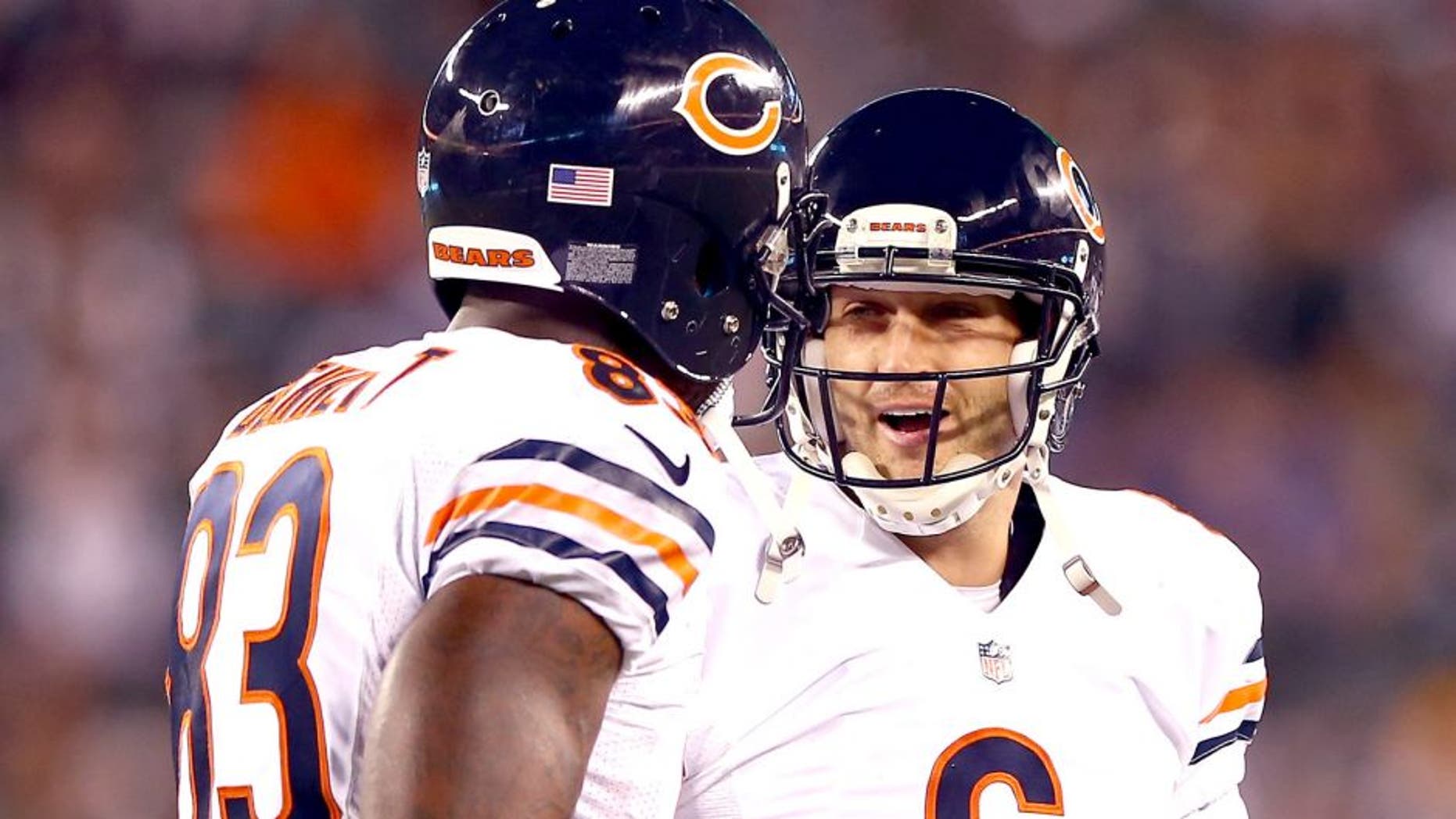 Chicago Bears tight end Martellus Bennett doesn't have the best relationship with his quarterback.
In an in-depth profile piece for Chicago Magazine, Bennett opened up about the Bears' 5-11 season in 2014. He didn't blame Jay Cutler entirely for the team's struggles, but he did seem to criticize the quarterback's leadership ability.
"Why does everyone always assume the quarterback is the leader?" Bennett asked rhetorically, per Jeff Ruby of Chicago Magazine. "Leading the offense and leading the team are two different things. Sometimes I like Cutty, and sometimes I don't. When I think of a leader, I think, 'If he started a company, would guys come to work for him?' There's a lot of guys on our team who, if they started a business, it'd be, 'F -- you, I'm gonna go work at McDonald's.'"
Bennett must like Cutler to some degree. After all, the tight end was targeted a ton of times last season, which led to career-best reception (90), yardage (916) and touchdown (6) figures. However, his comments in Chicago Magazine only strengthen the swelling chorus of Cutler critics.
(h/t Pro Football Talk)