Bears NT Eddie Goldman has more sacks than any other rookie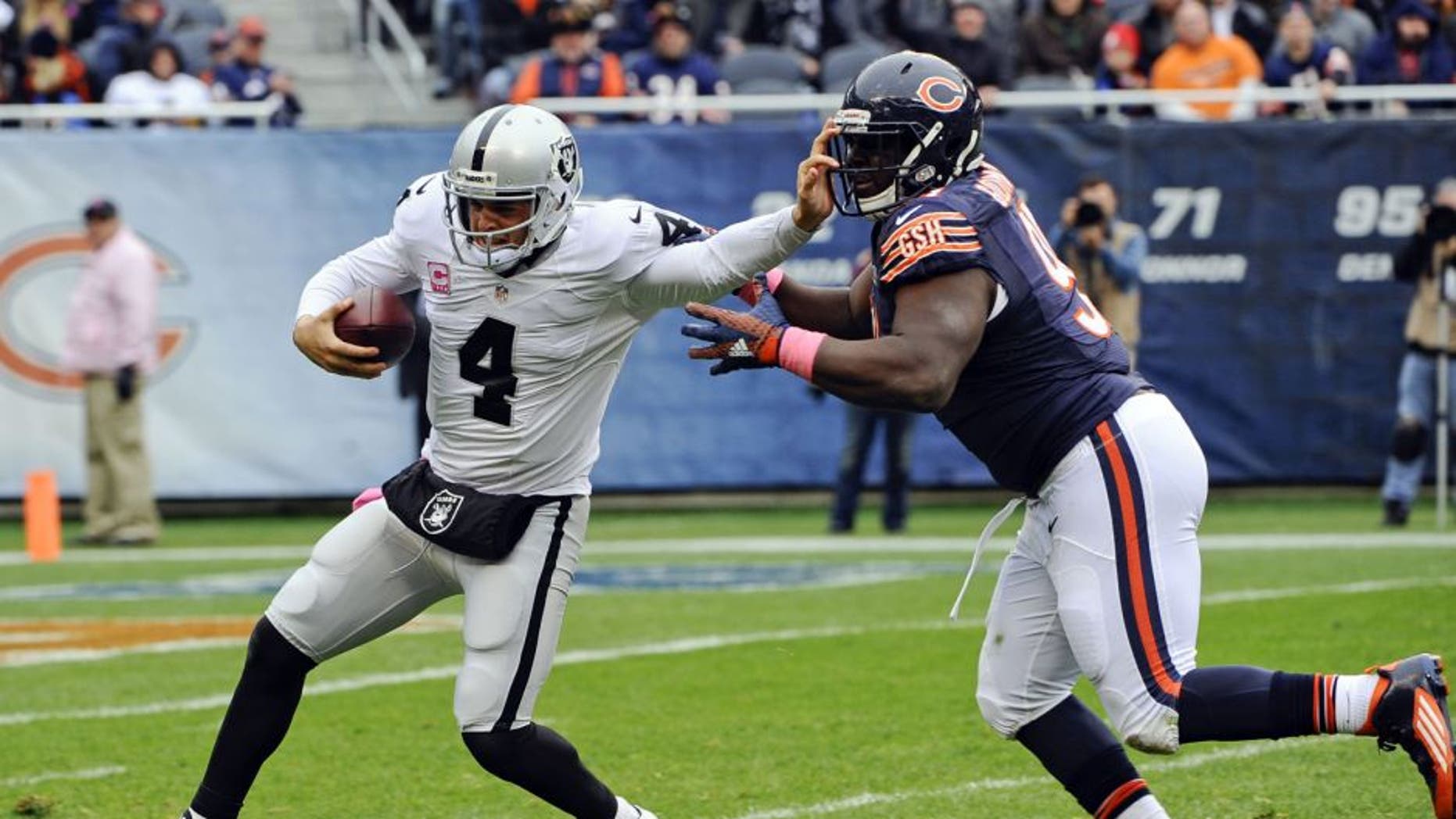 The Chicago Bears are getting sacks from an unexpected source: rookie nose tackle Eddie Goldman.
After sacking San Francisco's Blaine Gabbert twice last Sunday, Goldman now has 4.5 sacks on the season. That's more than any other rookie.
"He's been getting better," defensive coordinator Vic Fangio said, according to Bears senior writer Larry Mayer. "That's what impresses me the most is that he's been getting better throughout the season from game-to-game, learning his craft a little bit better. He's been hanging in there, not letting the physical wear and tear of the season get to him. His ability to improve I think is what has impressed me the most."
Goldman was a second-round draft pick (39th overall). He is currently leading several players who were drafted ahead of him, including Atlanta's Vic Beasley (eighth overall), San Francisco's Arik Armstead (17th), Pittsburgh's Bud Dupree (22nd) and Denver's Shane Ray (23rd).
As far as Chicago's pass rush goes, Goldman is tied with linebacker Willie Young for the second most sacks on the team. Linebackers Pernell McPhee and Lamarr Houston lead the team with five sacks.
(h/t Reddit)