Bears GM Ryan Pace explains his free-agency philosophy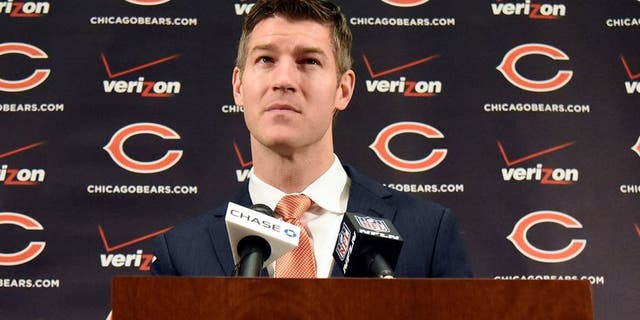 Chicago Bears general manager Ryan Pace will start the next phase of a rebuilding project soon. Now entering his second offseason with the team, he must improve Chicago's roster with quality acquisitions and prudent decisions in free agency.
Pace described his free-agency philosophy to reporters this week.
Based on the safe approach Pace described, don't expect the Bears to make a big splash in free agency this spring. Instead of tying up their cap space in one or two expensive players, they can spread their money around the open market and bring in several role players. After all, Chicago is more than one or two players away from having a championship-caliber team.
Before the Bears can worry too much about bringing in fresh talent through free agency, they have to worry about some tough decisions regarding their own players. Wide receiver Alshon Jeffery and running back Matt Forte are two key playmakers who are looking for new deals; Chicago has more than 20 other players on the current roster with contracts set to expire in March.