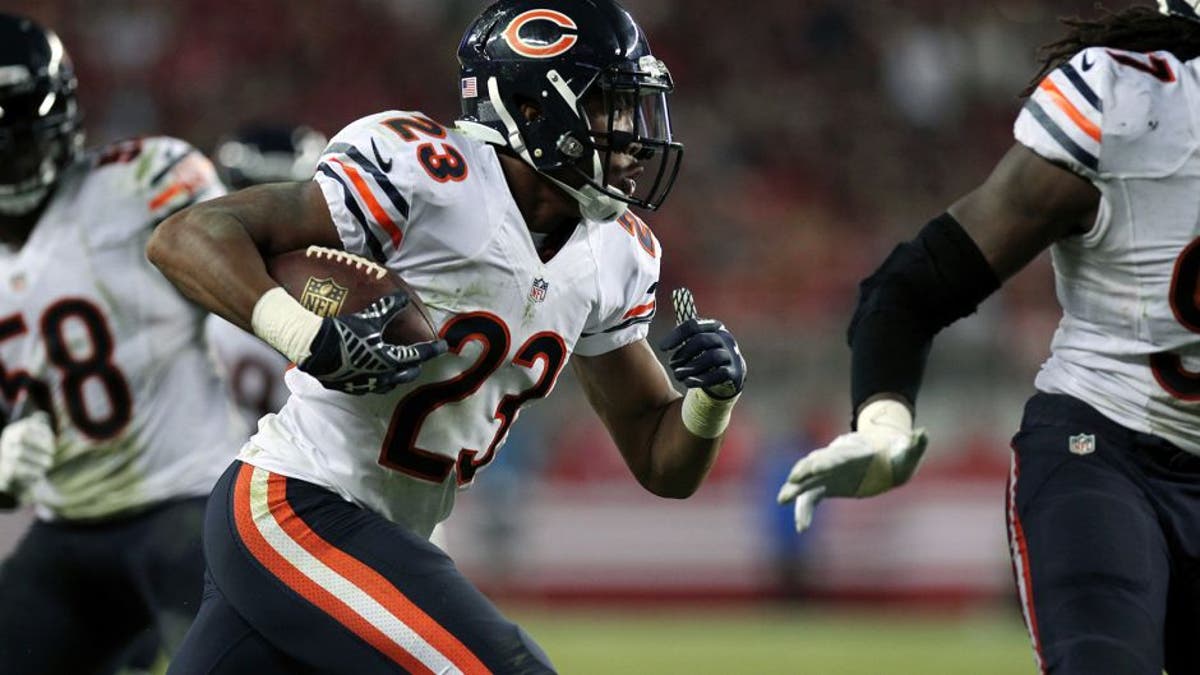 Chicago Bears cornerback Kyle Fuller was the guest of honor during the Cubs-Rockies game at Wrigley field on Monday.
First, Fuller threw out the ceremonial first pitch. Then, he led the singing of "Take Me Out To The Ball Game" during the seventh-inning stretch.
Fuller's teammate, offensive lineman Kyle Long, was also in attendance.
The hometown Cubs ended up winning the game in thrilling fashion. After coming back from a 4-0 deficit, they took a 7-4 lead into the ninth inning. Chicago allowed four runs and gave up the lead in the top of the frame, only to win it on a two-run, walk-off homerun by rookie third baseman Kris Bryant with two outs.
It was an outing Fuller's unlikely to forget any time soon.
(h/t Chicago Sun-Times)