Bears await update on Cutler's injury; skeptics question location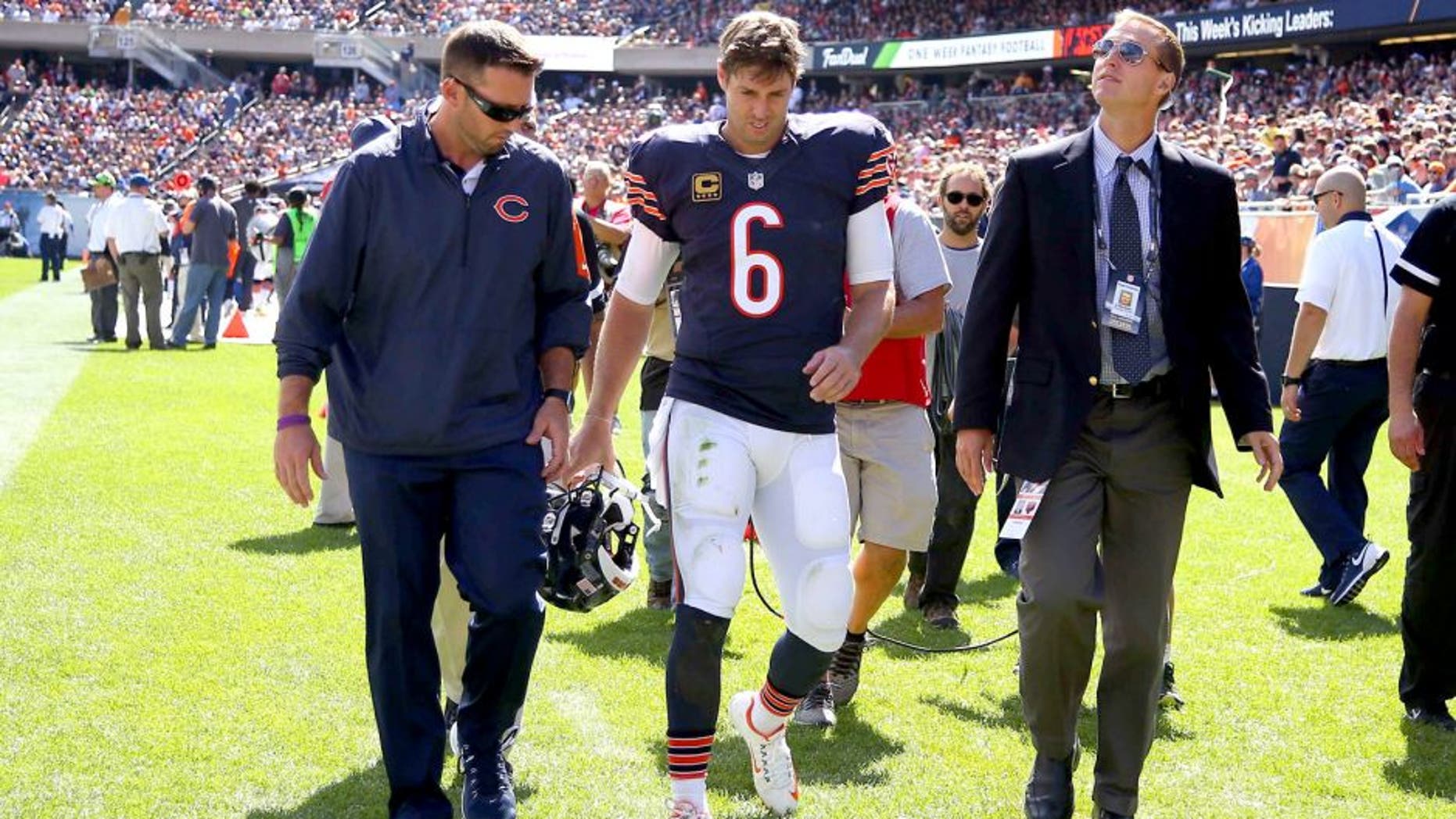 Chicago Bears quarterback Jay Cutler had an appointment on Monday morning to get his injured hamstring checked out. Bears head coach John Fox is waiting to get the results before divulging too much information, according to Josh Liss of WBBM News Radio.
Cutler injured his hamstring while trying to make a tackle on an interception return during the first half of a 48-23 loss to the Arizona Cardinals on Sunday. Cutler's effort sent him crashing to to the earth, with his throwing shoulder bearing much of the impact.
Mike Florio of Pro Football Talk has questioned the diagnosis of a hamstring injury. It may be strategic for the Bears to describe it as such, though. If Cutler's injury is actually to his upper body, the team could face a potential penalty from the league.
At the moment, there's no hard evidence that the Bears are dishing out misinformation, but it's a situation we'll continue to monitor moving forward.
(h/t WBBM News Radio, Pro Football Talk)