Beane 'just cannot see' A's trading Gray or Reddick - but will they?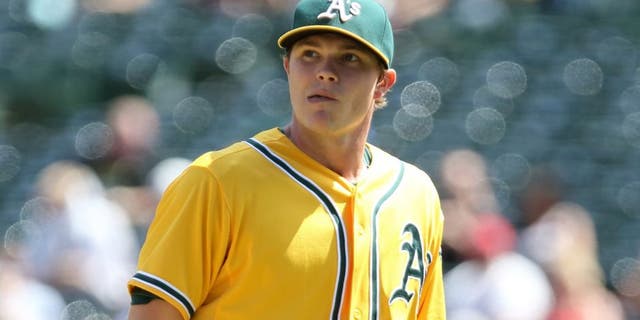 The combination of the words 'Oakland Athletics' and 'offseason' often spell anxiety for A's fans. Over the past few offseasons, it seems that the winter months are filled with surprising trades made by Billy Beane, David Forst and the Oakland front office that leave most others scratching their heads.
Last year's trade of likely 2015 MVP Josh Donaldson to the Toronto Blue Jays for a host of prospects was one such deal, coming when Donaldson was still cost-controlled and seemingly within the financial realm for the always restricted A's.
Heading into this offseason, that narrative is relevant again. The A's boast one of the league's best young pitchers, Sonny Gray (who turns 26 later this week), and productive right fielder Josh Reddick. The duo were arguably two of the brightest spots of an otherwise dismal year in Oakland, one that saw the A's finish in last place with a 68-94 record. Gray went 14-7 with a 2.73 ERA and is 33-20 with a 2.88 ERA in three seasons, while Reddick hit .272/.333/.449 with 20 home runs in 2015.
However, Beane went on record this week with Peter Gammons regarding the chance of trading one or both of them, and...it doesn't sound likely:
Intriguingly, Beane also addressed the issue of whether he thinks the A's will be able to re-sign Gray once he comes up for a raise soon. Remember, trading key players before they reach paydays is usually one of Beane's motivating factors in the A's mega-deals:
Of course, Beane has said things like this in the past. Most notably, he said something similar prior to the Donaldson deal last winter. That trade only materialized as a result of now-departed Blue Jays GM Alex Anthopoulos' persistence (and the team's offer).
Given his track record, it's hard to take Beane's comments to Gammons as gospel...especially considering that a club could come calling with an offer he and the A's just can't refuse.
The A's have some things on their to-do list if they want to get back to respectability in 2016, so look for an eventful next few months no matter what.