Bartolo Colon makes dazzling behind-the-back throw for out at first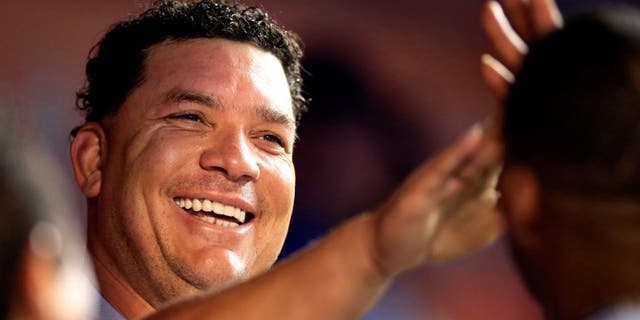 Bartolo Colon continues to defy expectations -- and seemingly the laws of physics, as well.
In the Mets' 7-0 win over the Marlins on Saturday, the veteran righty did something that is commonplace on the hardwood but rarely, if ever, seen on a baseball diamond.
In the bottom of the sixth inning, Marlins first baseman Justin Bour hit a soft grounder along the first base line that Colon came off the mound to field.
As he grabbed the ball, instead of squaring his shoulders to first base and tossing the ball over as pitchers usually do, Colon ran through the first-base line and threw the ball behind his back, making one of the more unique outs you'll ever see.
"I know it was a good play and I got my job done," Colon said. "People in the bullpen were really impressed because they only see my size, but they don't see I'm the best fielder on the mound that the team has."
The 42-year-old right-hander said that he practices behind-the-back toss to first before games.
"He's a pretty athletic guy, and I've never seen anything like it," manager Terry Collins said.
Colon immediately let out a wide grin as he made the out, and the Mets dugout was a sea of smiles as they congratulated him on the inning-ending assist.
"I still can't believe I saw that," catcher Travis d'Arnaud said. "I can't believe that happened. ... That was incredible."
Colon's dazzling play wasn't his only impressive feat on the day.
He lasted nine innings in his performance and gave up no runs, becoming the oldest pitcher since Jamie Moyer in 2010 to throw a complete-game shutout.
(h/t MLB.com)