Barry Richardson shows us age ain't nothing but a number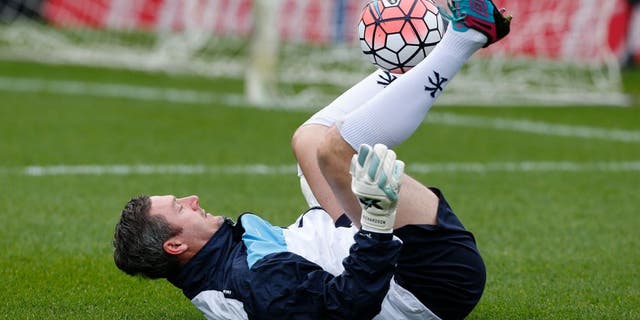 NEWYou can now listen to Fox News articles!
They say you can't teach an old dog new tricks. But who is to say an old dog with the right tricks can't hang with the young dogs?
During the English League 2 match between Plymouth Argyle and Wycombe Wanderers at Home Park Stadium, an early injury to the Wanderers' only healthy goalkeeper, Alexander Lynch, forced a bizarre substitution. Barry Richardson, a 46-year-old goalkeeping coach, had to replace Lynch and defend the net for approximately seventy-five minutes of play.
You would think this would end in a disaster for the Chairboys, but much to everyone's surprise, Richardson showed everyone that there's still some fight in him, by keeping a clean sheet and helping his team edge Plymouth 1-0.
Pretty impressive, old sport. And Twitter agreed:

Richardson, we salute you.
H/T Sky Sports