Barry Bonds will have a street named after him in San Francisco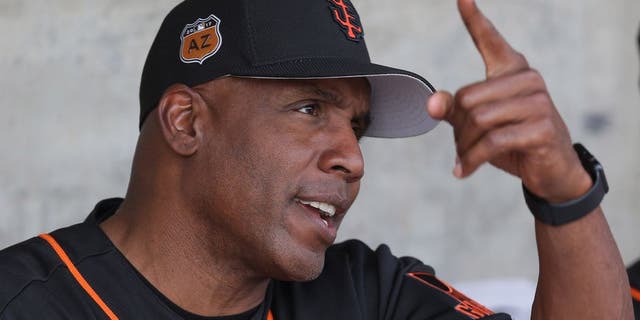 He may still be a somewhat controversial namein the baseball world, but Barry Bonds is set to be honored as a sports legend in San Francisco in the not-too-distant future.
As a part of the redevelopment of the old Candlestick Park site, Bonds will reportedly have a street named after him. He'll share that honor withsome of the city's other legendary athletes -- including Willie Mays, Juan Marichal, Orlando Cepeda,Joe Montana, Ronnie Lott, Jerry Rice and Dwight Clark.
It's another chapter in Bonds' reconciliation with the city of San Francisco and the Giants' organization. Earlier this year, he rejoined the teamas a special advisor to the CEO.
Bonds, of course, owns baseball's single-season (73) and all-time (762) records for home runs and is generally recognized as one of the greatest players to ever play the game, though his career is shrouded by controversy due to his central role in baseball's steroid era. He is still not in the Hall of Fame.
Adam Hunger-USA TODAY Sports | Adam Hunger