Barrett Jones pegged as 'breakout prospect' in 2015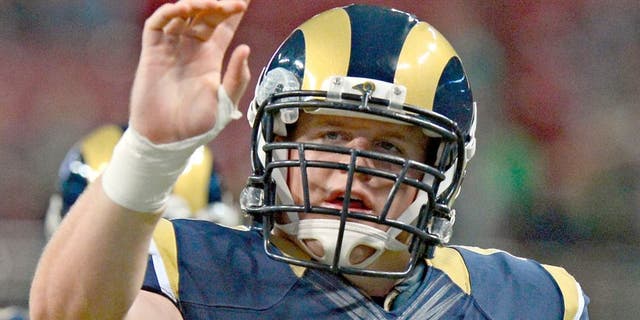 Since being drafted in the fourth round in 2013, Barrett Jones has played a total of 10 games.
Now vying for the starting center job against Tim Barnes and Demetrius Rhaney, Jones isn't even guaranteed to see significant playing time in 2015.
Yet Football Outsiders named Jones a potential breakout prospect this season.
Out of 25 players identified, Jones came in at No. 25.
The criteria is as follows: drafted in the third round or later, or signed as an undrafted free agent, entered the NFL between 2012 and 2014, fewer than five career games started, have not signed a contract extension, age 26 or younger in 2015.
Jones played guard, tackle and center at Alabama, so his versatility along the offensive line is unquestioned.
Whether his talent can translate to the pros is one that is unanswered.
(h/t ESPN)