Barcelona presidents questioned over Neymar contract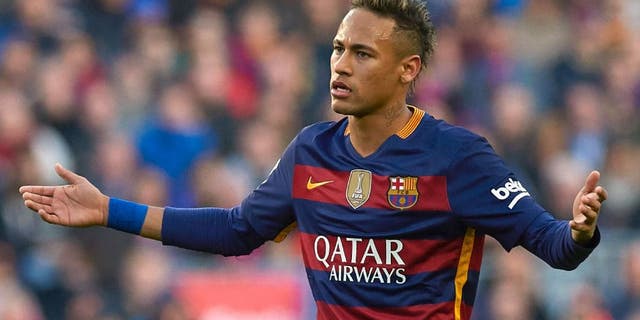 MADRID --
Barcelona's current and former club presidents are being questioned by a judge in a Madrid court as part of an investigation into alleged irregularities regarding the transfer of Brazil striker Neymar.
Club president Josep Bartomeu and predecessor Sandro Rosell arrived together on Monday to answer questions by National Court judge Jose de la Mata.
Neymar is expected testify on Tuesday.
De la Mata is looking into a complaint made by a Brazilian investment group which claims it was financially harmed when Barcelona and Neymar allegedly withheld the real amount of the player's transfer fee from Brazilian club Santos in 2013.
A separate court in Madrid is hearing another lawsuit against Rosell because of Neymar's transfer fee. Bartomeu replaced Rosell in 2014 when he resigned because of the allegations.