Barca chief slams Ronaldo for calling out Real teammates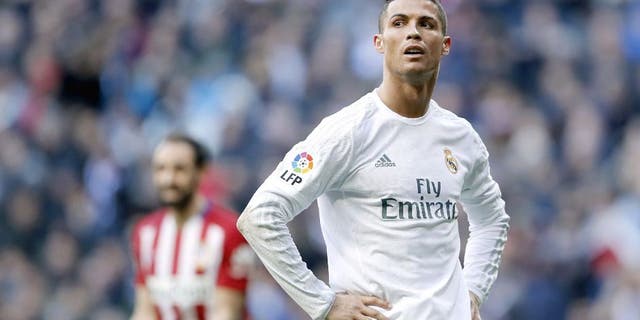 Barcelona vice-president Jordi Mestre has criticized Cristiano Ronaldo for calling out his own teammates.
The Real Madrid star is embroiled in an internal row after laying into members of his own squad following defeat in the Madrid derby against Atletico.
Ronaldo said several players who replaced injured galacticos Gareth Bale, Marcelo and Pepe were not at his level and he preferred to play with Bale and Karim Benzema, before backtracking on Sunday.
But Barca's joint chief Mestre told Spanish newspaper Marca: "Our team's players would never say what he said.
"The club monitors a lot of things before signing players. Honestly, I could not imagine one of our players saying what Cristiano said.
"I wanted a draw in the Madrid derby, which is what would have suited us best, but for myself in particular I always like it when Real Madrid lose."
Barcelona came from behind to beat Sevilla 2-1 at the Nou Camp on Sunday and extended their lead at the top of La Liga to eight points.
But Mestre said: "La Liga is not won at the end of February. That's not a cliché, it's true.
"We could slip up and I'm sure Real Madrid will bounce back. There are no free meals here. It's just three more points."