Barack Obama and Derek Jeter still haven't settled an old golf score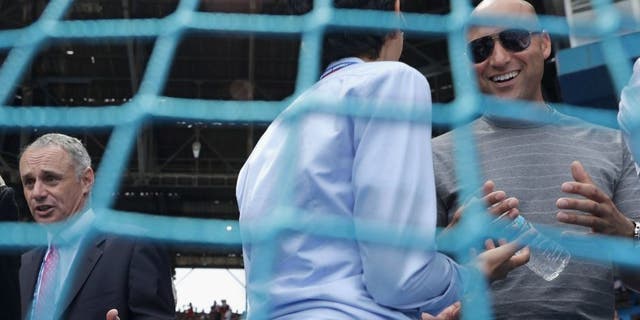 Derek Jeter and President Barack Obama apparently have some unfinished business after a controversial golf game from a few years ago.
Obama claimed in August that Jeter stole money from him on the golf course back in November 2014. The pair were playing a round when Jeter allegedly told the president he was new to golf before proceeding to beat Obama handily after a round in Las Vegas. But Jeter told reporters that the game came up in conversation with Obama again when both were in Cuba earlier this week, and Jeter said Obama is still bitter about the baseball player's big win. Jeter also claimed the president gave an exaggerated account of what happened.
Via Golf Digest:
It sounds like the best way to solve this dispute is to have a rematch, preferably televised for the world to see. We hear Obama will have a lighter schedule after January of 2017, so perhaps the pair could set a tee time for then.