Banister urged Rangers players to let sting of ALDS loss 'burn' all winter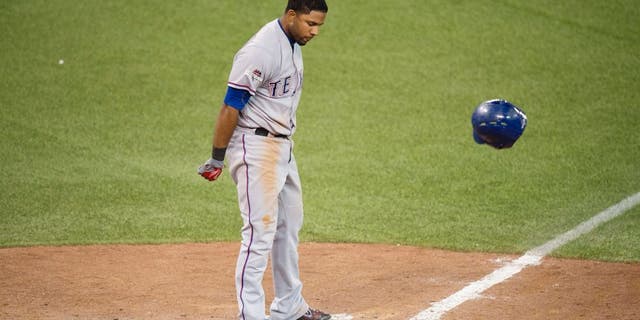 The Texas Rangers led the Toronto Blue Jays two games to none in the best-of-five ALDS this past October, but came up short. Toronto's furious rally earned them three straight wins and a trip to the ALCS, while the Rangers saw the series slip through their fingers.
In a recent appearance on KTCK The Ticket (as summarized by the Dallas Morning News), manager Jeff Banister addressed a few things about his 2015 club - including his words to the team after that frustrating ALDS exit.
As Banister sees it, losing a series in the manner the Rangers did provides the players - many of them young and relatively inexperienced, after all - with a chance to learn and be even more motivated should they return to October in the future:
Being a professional athlete pretty much requires one to have a short memory and/or be able to bounce back quickly from disappointment, but given the context of the Rangers' ALDS loss Banister's perspective makes sense since it can really be a learning tool moving forward.