Baltimore Ravens sign WR Jeremy Maclin to two-year deal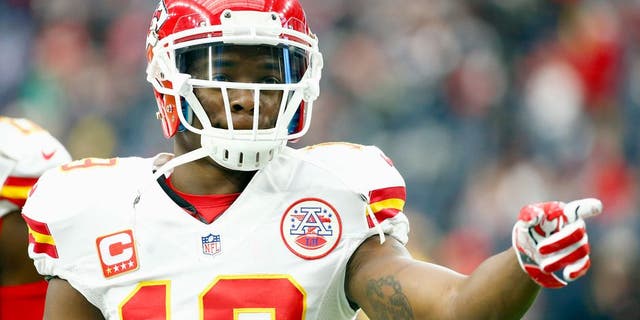 NEWYou can now listen to Fox News articles!
Its not often a team has the chance to add a Day 1 starter in June, but thats exactly what the Baltimore Ravens just did. The Ravens announced Monday they have signed wide receiver Jeremy Maclin to a two-year deal.
Maclin was surprisingly released by the Kansas City Chiefs on June 2 just two years into a five-year deal. He struggled last season, catching just 44 passes for 536 yards and two touchdowns in 12 games. The Ravens and Bills each hosted him for a visit with players -- namely LeSean McCoy and Tony Jefferson -- on both sides recruiting him to their respective teams.
For the Ravens, wide receiver was a huge need. Steve Smith is retired, leaving Breshad Perriman and Mike Wallace as the top receivers. Losing Dennis Pitta to injury didnt help, either, limiting the number of targets Joe Flacco had going into 2017.
Maclin can now step in as the No. 1 receiver, providing good depth and athleticism. He should become Flaccos favorite weapon early on, and it wouldnt be a surprise to see him return to his 2014 form when he caught 85 passes for 1,318 yards and 10 touchdowns with the Eagles.
If the Ravens can get that production, and Perriman can stay healthy all season, theyll actually have some speed and explosiveness at wideout. As big of an addition as Maclin is, the Ravens are reportedly still interested in Eric Decker, who's available for trade.