Baltimore Ravens safety Matt Elam admits 'This is my last chance'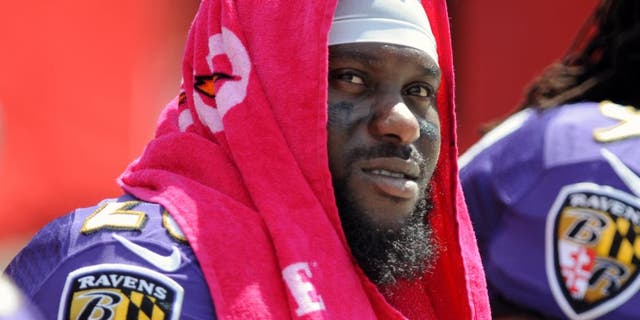 NEWYou can now listen to Fox News articles!
Matt Elam knows he's on thin ice with the Baltimore Ravens.
The No. 32 overall pick out of Florida in 2013 hs seen his career go steadily downhill since entering the league.
He started 15 games as a rookie, but lasted only nine games the following season before being replaced by Will Hill. Both he and the team thought things were looking up for his third season, but a training camp biceps injury ended his season before it even began.
Now he's had the team decline his fifth-year option and is in danger of not even making the team this year.
"This is my last chance, my last go-round. I've been here for three years, didn't live up to what I wanted to live up to. It's my chance to prove everybody wrong and prove it to myself. This is it, do or die, winner take all. Every day is a championship game for me," Elam says, per the team's website.
He'll be fighting for a backup job with the likes of Kendrick Lewis, Terrence Brooks and Anthony Levine, with newcomer Eric Weddle and converted corner Lardarius Webb likely to start.
Elam does think he can turn the year lost to injury into a positive, saying "I learned a lot from the game just watching it from the sidelines."
We'll find out just how much he learned soon enough.
(h/t to NFL.com)