Backup Cincinnati quarterback Jarred Evans suspended indefinitely after arrest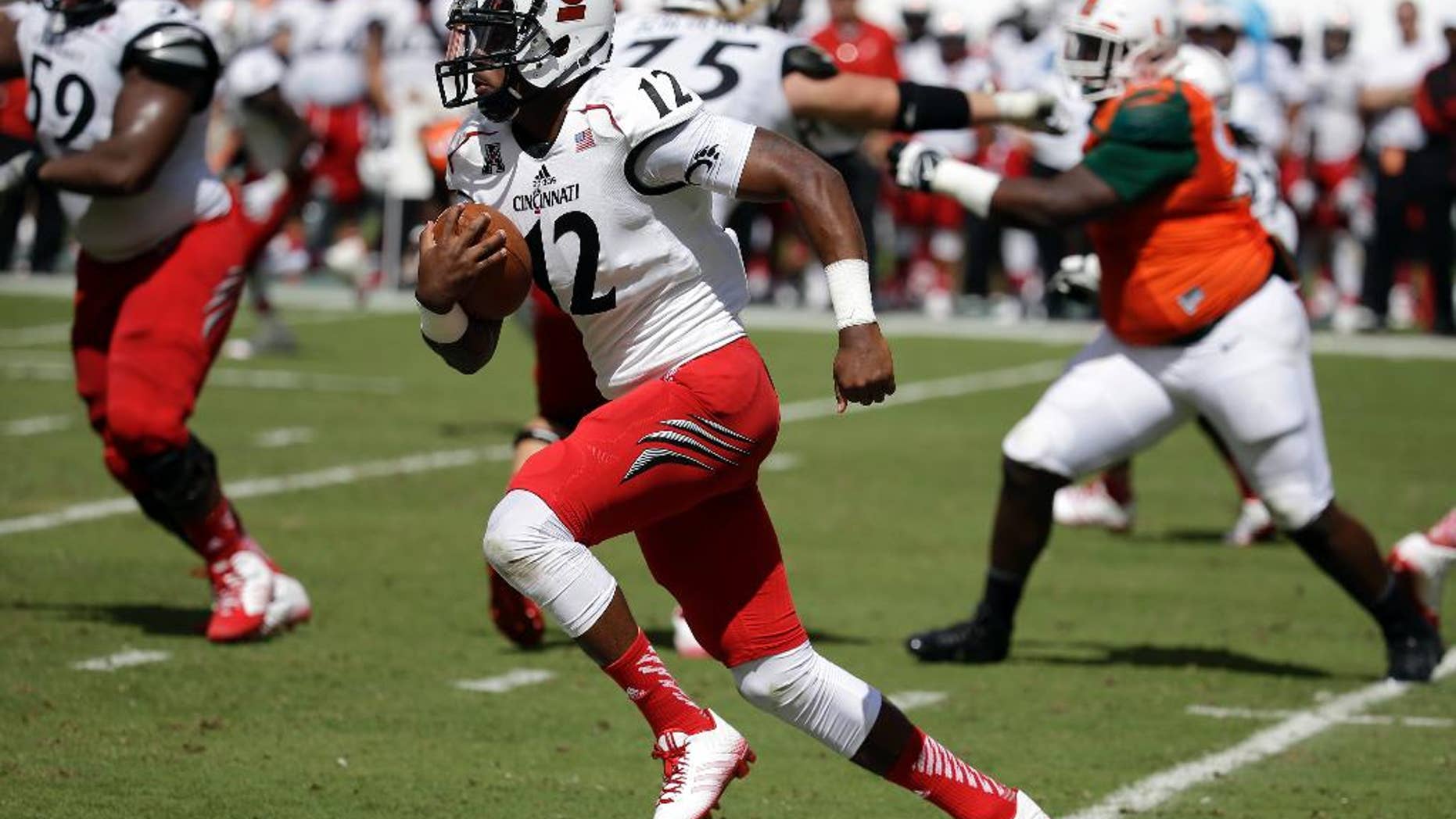 CINCINNATI – Backup quarterback Jarred Evans has been suspended indefinitely by Cincinnati after he was arrested over the weekend on a misdemeanor assault charge.
Coach Tommy Tuberville said Tuesday that the junior college transfer won't be allowed to associate with the team until his case is settled. He has a court appearance scheduled for Nov. 4.
Police say Evans punched a man, causing him to fall and sustain a concussion and a cut that required stitches. Evans was arrested early Sunday morning.
Evans was third on Cincinnati's depth chart behind Gunner Kiel and Munchie Legaux. He got his most significant playing time during the second half of a 41-3 win over Southern Methodist on Saturday, running 10 times for 67 yards and a touchdown.
___
Follow Joe Kay on Twitter: http://twitter.com/apjoekay