Back again: Gordon says recurring pain won't slow him at Dover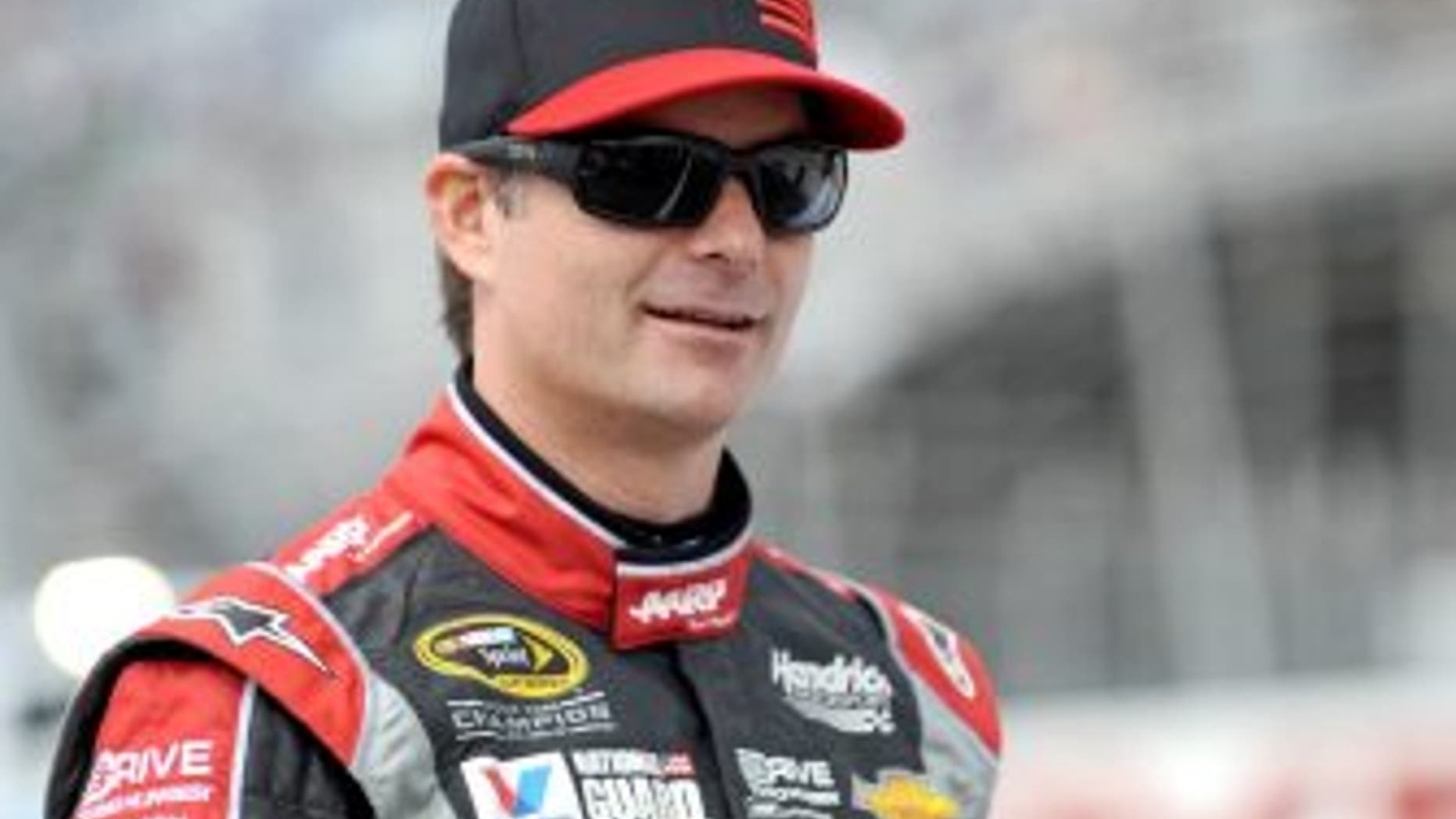 BACK BREAKER -- Four-time NASCAR Sprint Cup Series champion Jeff Gordon said his back is feeling much better than it did last weekend at Charlotte Motor Speedway, where it tightened up painfully on him. Gordon said he'€™s still on the mend this week, although much improved.
"I wouldn't say I'm 100 percent," Gordon said Friday at Dover International Speedway. "I'm back closer to normal, which is just always aggravation and some discomfort. I'm still feeling some of the affects of what went on last week, but I felt good in the car. I didn't have any sharp pains, so that's good."
Gordon spent four days rehabbing his back after Sunday night's Coca-Cola 600 marathon. "I just had a week of rest and normal activity," Gordon said. "Lots of ice this week. I was pretty sore on Monday and Tuesday after that long 600, but that's not totally unusual; but probably just a little bit more than normal because of all that I went through. So, I feel good for this weekend."
Gordon insisted the back injury was no big deal.
"I'm sitting here fine. I can walk fine," he said. "It's just sitting in the car and pushing on the pedals and turning the steering wheel. Doing this for 30 or 40 years has definitely contributed to those things. It's not unlike any other profession whether you are a golfer or a tennis player. That continuous motion and pushing those muscles and parts of your body; and I do have some degenerative discs (which are) again, very common for a lot of people. But when you put that into racing, it just makes it a little bit tougher."
ON THE CHIP -- This just in: Speeds are up at Dover International Speedway. Way up. With cool, cloudy weather, which makes for additional horsepower and grip, the NASCAR Sprint Cup Series drivers didn't just break the track record Friday afternoon, they crushed it.
In the day's lone round of practice for Sunday's FedEx 400 benefitting Autism Speaks, 28 drivers broke Dale Earnhardt Jr.'s track record of 161.849 miles per hour and a 29th, David Gilliland, tied it. Kyle Busch topped the speed charts in practice at 166.297 mph, nearly 5 mph faster than the old track record.
And the insane speeds made drivers wary. "This place is so fast and there's so much you can do wrong," said Carl Edwards.
Busch wound up second in qualifying behind Brad Keselowski, who put his Team Penske No. 2 Ford on the pole at 164.444 mph, which becomes the official new track record, because it was set during qualifying, not practice. All told the top 11 drivers in qualifying broke Earnhardt's old record.
GOOD MEMORIES -- Dover International Speedway is one of the toughest tracks on the NASCAR Sprint Cup Series circuit, a wicked-fast, high-banked, one-mile concrete oval. It's also the track where 2003 series champ Matt Kenseth made his Sprint Cup debut on Sept. 20, 1998. On that day, Kenseth subbed for Bill Elliott, who was at his father's funeral. Kenseth had an outstanding debut, qualifying 16th and finishing sixth.
"I wasn't expecting to run it and it really wasn't a lot of pressure," Kenseth said of his Dover debut. "We just had a lot of fun. We ran really competitive and probably could've ran third and got behind there a little bit at the end and finished sixth. It was just a really fun day."
DOUBLE DUTY -- Joey Logano has had a great season so far in the NASCAR Sprint Cup Series, where he and Kevin Harvick are the only two drivers to win more than once this year. Saturday at Dover International Speedway, Logano will do double duty in a Team Penske NASCAR Nationwide Series race, with a chance to make history: Logano has won four consecutive Nationwide races here and he can join Dale Earnhardt, Jack Ingram and Kyle Busch as the only drivers to win five in a row at a single track.
"To be in that group of guys that have won five races at a row at a race track with Dale Earnhardt, Kyle Busch and Jack Ingram, it would be an honor to be there," Logano said Friday morning. "€œ ... This is definitely my favorite track and it is close to home for me. I grew up in Connecticut and we aren't too far down the road from there. This is a neat place to run at."