Back after suspension, Broncos Miller offers little explanation, says he'll regain trust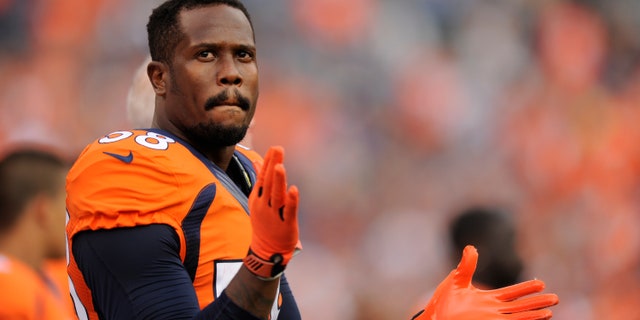 ENGLEWOOD, Colo. – No apologies. No promises. No explanations.
Instead, Broncos linebacker Von Miller simply asked his fans, teammates and coaches to judge him on what he does in the future, now that his six-game suspension for violating the NFL's drug-abuse policy is over.
During his first en masse interview since his suspension came down, Miller said there's no use in defending his past.
"I'm working hard to gain everybody's trust back," he said Monday.
He fell short of the promise he made in July to sit down and be candid about everything when his case was resolved. But he thanked his teammates for the support they've shown him throughout, and said he couldn't wait to get back on the practice field Wednesday.
Miller will be eligible for Denver's game Sunday night at Indianapolis.
___
AP NFL website: www.pro32.ap.org