Axe week: More than just trophy game for No. 14 Wisconsin, Gordon against Minnesota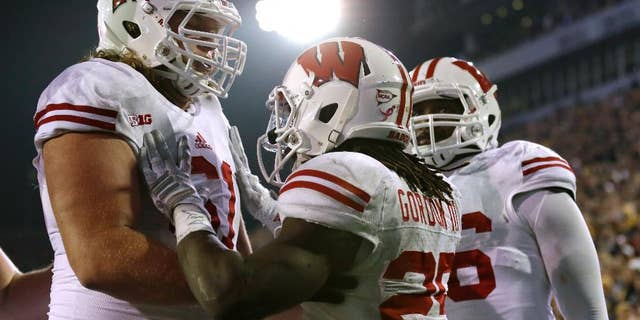 MADISON, Wis. – Take a good look at Melvin Gordon when No. 14 Wisconsin meets No. 22 Minnesota on Saturday.
It could be his last game at Camp Randall Stadium.
The junior and Heisman Trophy candidate isn't saying whether Saturday will be his last home game. But Gordon let out a big laugh when told about coach Gary Andersen's comments on Monday that as far as he knew, Gordon was coming back next year.
Gordon won't be introduced with the seniors. He said he doesn't want to overshadow teammates for which Saturday will truly be their last Wisconsin home game.
Gordon said he's focused on other matters. The winner of Saturday's game takes the Big Ten West division and a trip to Indianapolis next week for the league title game.