Awesome video charts the expansion of the NHL over the last 100 years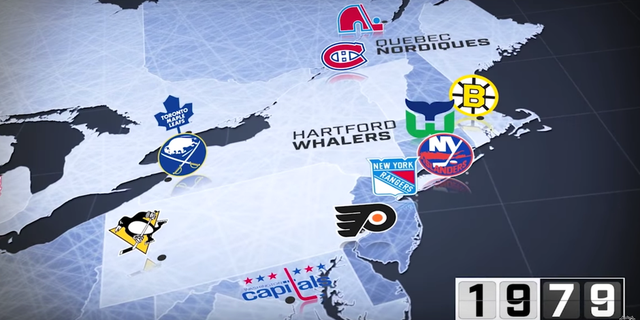 Currently in its centennial year, the NHL has quite a lot of history. Over the years, the league has seen an incredible amount ofchange and progression, as well.
Fora quick history lesson on the league's teams, their logos and geographical stomping grounds, look no further than the video above, which was put together by the NHL and released this week. It's a very cool journey through the years and provides an awesome visual representation of the league from its first day to present day.
This is something that can be appreciated by all fans, from the diehards to the moreperipheral fans that might be asking, "what happened to the Nordiques and Whalers?" or "where didthe Atlanta Thrashersgo?" or "when the hell did Vegas get a hockey team?"
Yes, there's been plenty of change, and it's tough to keep up with if you're not paying attention. This video will undoubtedly need an update in a year or two but -- until then -- enjoy it.