Avs goaltender Semyon Varlamov re-injures groin, team will be 'very cautious' with his return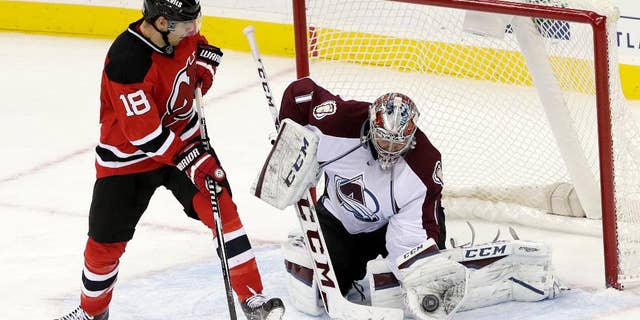 ENGLEWOOD, Colo. – The Colorado Avalanche say goaltender Semyon Varlamov is day-to-day after re-aggravating a groin injury and that defenseman Ryan Wilson will undergo season-ending shoulder surgery.
Varlamov tweaked his groin again in a win over New Jersey on Saturday. He missed three games last month because of the groin.
Reto Berra will be in goal Wednesday against Washington. Calvin Pickard has been called up from Lake Erie of the American Hockey League to serve as Berra's backup until Varlamov is healthy.
Avs coach Patrick Roy says the team is going to be "very cautious" with Varlamov, but there are no plans to place him on injured reserve.
Wilson will have surgery Wednesday. He hurt his shoulder on Oct. 21 against Florida.
The 27-year-old Wilson played in three games this season.