Avalanche player suffers injury while wrestling with teammate at World Championships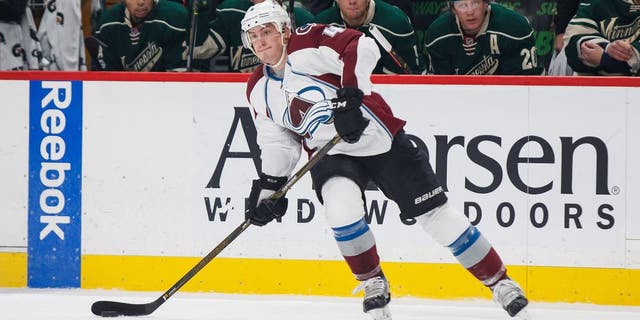 The Colorado Avalanche's season has been over for about a month now, but that hasn't stopped their players from taking embarrassing Ls.
Avs defenseman Tyson Barrie was forced out of the IIHF World Championships in France this week after he suffered a freak injury while goofing off with a teammate in a hotel room, TSN's Darren Dreger reports. Barrie reportedly suffered a lower-body injurywhile wrestling with an unnamed player at Canada's team hotel.
Up until the injury, Barriehad recorded seven points through Canada's first three games all wins. That's tops amongdefenseman at the event and tied for second-most overall. But all that's over now.
Hopefullythe injury isn't overly serious and Barrie is being sent home purely for precautionary reasons. Either way, this is still a pretty embarrassing development for the 25-year-old blue liner.
Isaiah J. Downing-USA TODAY Sports | Isaiah J. Downing