Avalanche captain Gabriel Landeskog returns to ice as he steadily recovers from concussion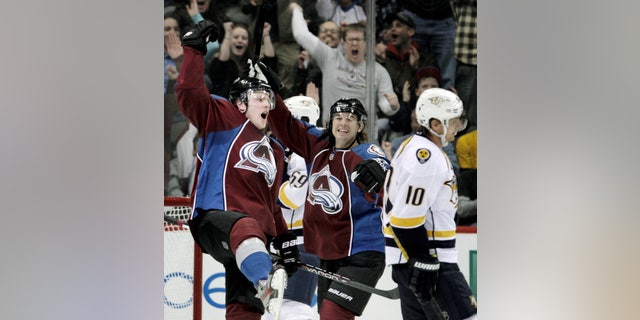 DENVER – Gabriel Landeskog stood out on the ice as he skated with his teammates at practice on Wednesday.
For the moment, that's simply because his pumpkin orange jersey was hard to miss. Maybe soon, it will again be for his play as he steadily recovers from a concussion.
Although Landeskog skated at the morning practice — wearing an orange sweater to signify no contact — Landeskog will miss his 11th straight game Wednesday night against St. Louis.
But he hopes he can return to the lineup soon, maybe for a three-game road swing starting this weekend. He's not quite sure yet on timing.
This much Landeskog does know: He won't change his aggressive style, even after the crunching hit that's sidelined him for nearly a month of this lockout-shortened season.