Austin Rivers says playing for Doc was 'weird at first' in Twitter Q&A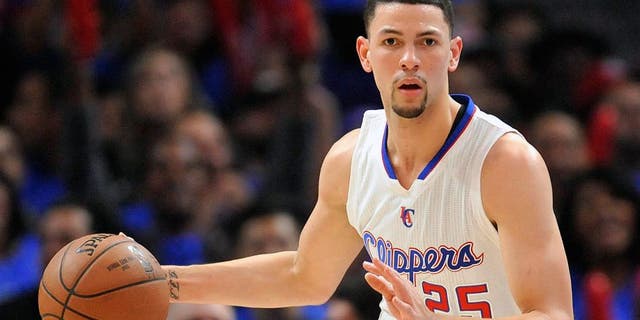 Austin Rivers opened up a can of worms when he tweeted Friday that he was "better than a lot dudes" who participated in the Team USA scrimmage Thursday evening. But the tweet blew up enough for Rivers to renege a bit on his statement.
It the qualifications sent him into a Twitter frenzy, and a Q&A, where he gave some revealing answers to some actual questions.
A number change might be coming in the future...
Who's better at golf? Doc or Ray Allen?
On what it's like playing for dad...
And here's some nice trash talk for current Nets and former University of Miami point guard Shane Larkin:
Wait. Stop everything. Let's just pause here.
Are we about to get into some Drake/Meek Mill-level stuff with Larkin and Rivers? Would this be the lamest Twitter rivalry of all time? And what did Shane Larkin ever do to be destroyed by everyone in the NBA the past few weeks?
First, Phil Jackson tore him apart in ESPN's "The Phil Files," a series of honest interviews with the Knicks president. Phil said Larkin "hasn't grown since the start of the season."
Second, Phil did it again. Again! In the final installation of the Phil Files, he didn't exactly go out of his way to say anything positive. Now, Larkin is being torched by Austin Rivers of all people -- for seemingly no reason.
OK, back to the Q&A.
Of course, he backtracked on his initial statement that he was better than some of the guys in the Team USA scrimmage:
Buttttttt he didn't really backtrack:
mmm, indeed.
(h/t Austin Rivers' mind)