Audiotape captures NFL coach urging players to injure opponents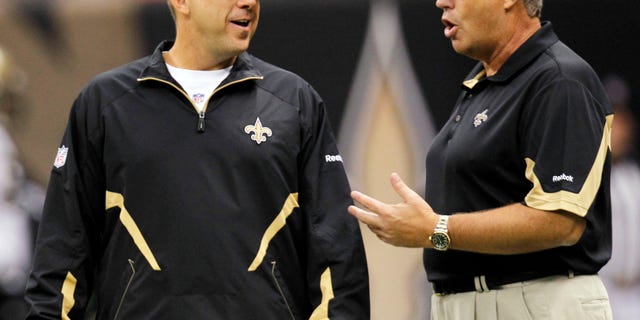 Shocking new audiotapes capture disgraced New Orleans defensive coordinator Gregg Williams imploring his players to "kill the head" of an opponent and "take out" another's knee.
Williams has already been suspended indefinitely by the NFL and the Saints' head coach, Sean Payton, has been suspended for a year for a scandal in which players were offered bounties for causing injuries to opponents. But the audiotape, first reported by Yahoo! Sports, leaves no doubt about Williams' vicious intentions.
Speaking at the team's hotel before last January's playoff loss to the San Francisco 49ers, Williams urged his players to take shots at the head and knees of specific players. The speech was videotaped by a filmmaker making a documentary about a former Saints player now suffering from ALS, Steve Gleason.
Williams indicated with a hand gesture that he would personally pay for a shot to the head of 49ers quarterback Alex Smith.
"Kill the head, the body will die," Williams spews. "We've got to do everything in the world to make sure we kill [running back] Frank Gore's head. We want him running sideways. We want his head sideways."
Noting San Francisco wide receiver Kyle Williams has a history of concussions, Williams said: "We need to find out in the first two series of the game, the little wide receiver, No. 10, about his concussion. We need to [expletive] put a lick on him, move him to decide. He needs to decide."
Later, Williams, who was the head coach of the Buffalo Bills from 2001-03, urged his players to go for the knee of receiver Michael Crabtree, Williams said: "We need to decide whether Crabtree wants to be a ... prima donna or he wants to be a tough guy. We need to find that out, and he becomes human when you [expletive] take out that outside ACL."
[pullquote]
Williams was hired after the season to serve in the same capacity for the St. Louis Rams before news that he and others in the organization offered players money for causing injuries. He has apologized.
Payton is appealing his one-year suspension. The NFL is considering penalizing players who took part in the bounties.
WARNING: Audio recording contains explicit language.