Auction of 1962 World Series ball raises $30,000 for statue honoring late Kansas batboy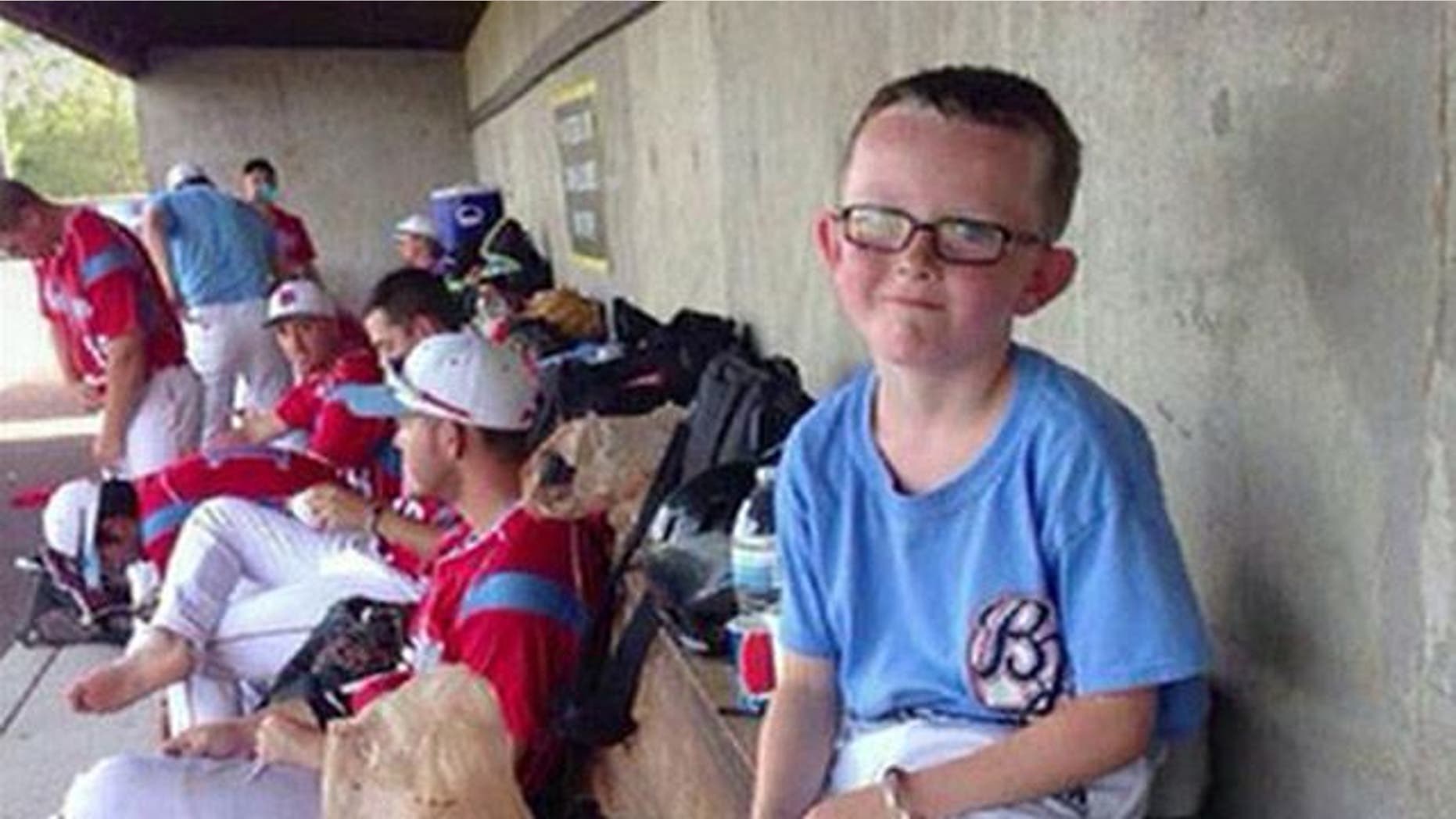 An autographed baseball from the 1962 World Series was auctioned off for $30,000 over the weekend to help pay for a statue honoring a 9-year-old Kansas batboy who was killed last month when he was accidentally hit with a bat during a game.
Kaiser Carlile was the batboy for the Liberal Bee Jays. The amateur team was competing in the National Baseball Congress World Series when Carlile was struck on the head by a practice swing during a game Aug. 1. Kaiser was rushed to a local hospital, but he died the next day.
The Wichita Eagle reports that the autographed baseball was donated by a man named Randy Watson, whose brother Rudy received the ball from former New York Yankees pitcher Ralph Terry after the 1962 Series. According to the paper, Rudy Watson suffered from osteogenesis imperfecta, or brittle bone disease. In 1966, Rudy was killed when he was struck on the head by a foul ball at a baseball game.
"I wanted it to stay in Liberal and so did the people there," Watson told The Eagle Sunday. "One person and an organization both pledged $15,000 apiece."
The ball will be exhibited at a local community college as part of a local Hall of Fame exhibit. Terry, who lives in Larned, Kan., was named MVP of the 1962 Series, in which the Yankees defeated the San Francisco Giants in seven games. The Eagle reported that the ball also bears the signatures of Mickey Mantle, Yogi Berra, Bobby Richardson, Roger Maris and Whitey Ford, among others.
"This whole thing was meant to be – it was exactly how God intended it to be," Randy Watson said. "I have always wondered why Ralph gave Rudy that ball. But when things happen, you don't always know the answer. But sometimes 49 years later, you learn the answer."