Auburn recruits play Madden on the NCAA's biggest video scoreboard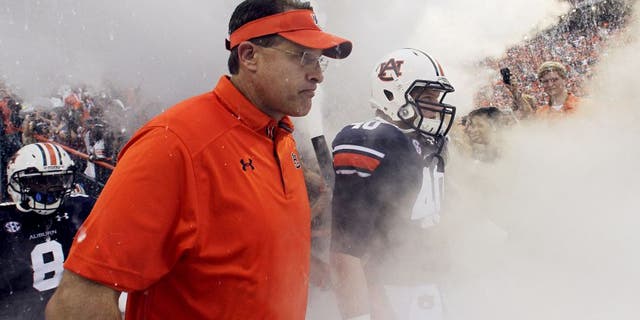 Auburn's new video scoreboard cost the school nearly $14 million to complete, however if it plays a part in the Tigers landing a couple of prospects that help win the league in future seasons, it will be well worth the huge price tag.
While hosting a number of its top targets for official visits over the weekend, Auburn used the biggest video scoreboard in college football to let some recruits play an epic game of Madden.
In case you were wondering, the massive video scoreboard down at Auburn is 190-by-57 feet large, likely making this the biggest screen ever to host a Madden game. You have to hand it to the Tigers for the creative use of the scoreboard, they are pulling out all the stops to add talent to the roster for 2016.