Auburn coach Gus Malzahn uses sweet new BMW as recruiting tool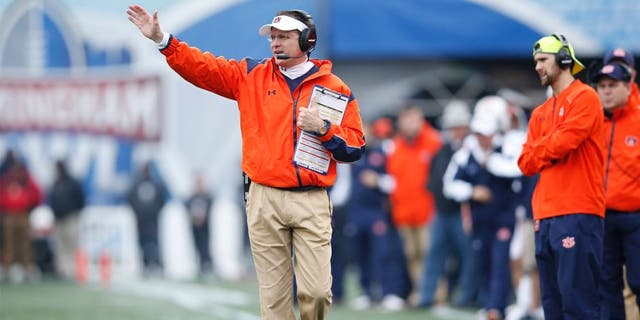 Some people buy flashy new cars as a way to cure the mid-life crisis blues. Auburn University coach Gus Malzahn bought himself a new BMW i8 both to celebrate his 50th birthday and to help entice recruits to come to Auburn.
The BMW i8 retails at a starting price of $140,700, but it might be worth every penny if it helps Auburn land the best crop of recruits. Highly prized prospect Tray Bishop took a spin in the car with Malzahn back in February, and his reaction to the coach's new ride proved the car's value.
Via AL.com:
Meanwhile Malzahn, who is known more for his sweater vests than for any flashy purchases, told AL.com that the fancy car has taken some getting used to considering he usually just drives a truck. But the i8 probably helps Malzahn save on gas -- it's a gas-electric hybrid which can be plugged in to charge, and the engine can run on electric at speeds up to 75 mph. Plus it is always cool to have a car with scissor doors.
The new ride perfect for offering joyrides around campus to recruits, although it is amazing this is not some kind of NCAA recruiting violation.