Atlanta Hawks team bus leaves Jeff Teague at Pistons' arena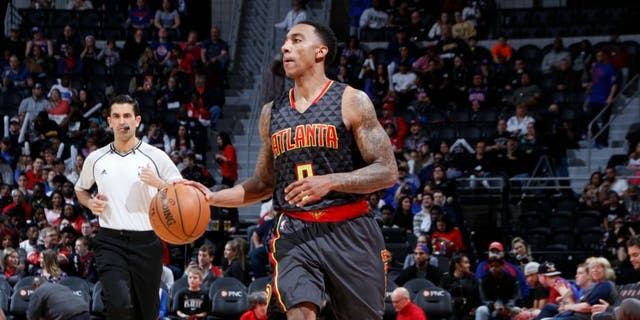 Atlanta Hawks point guard Jeff Teague had 12 points and 12 assists in a win over the Pistons at The Palace of Auburn Hills Saturday night, but after the game the team bus departed without him.
Teague's teammates missed out on what appeared to be a pizza that he's carrying. Teague poked fun at his own misfortune by posting a crying Jordan meme of himself, because why not.