Atlanta Falcons' Tony Gonzalez and his Overlooked Legacy in the NFL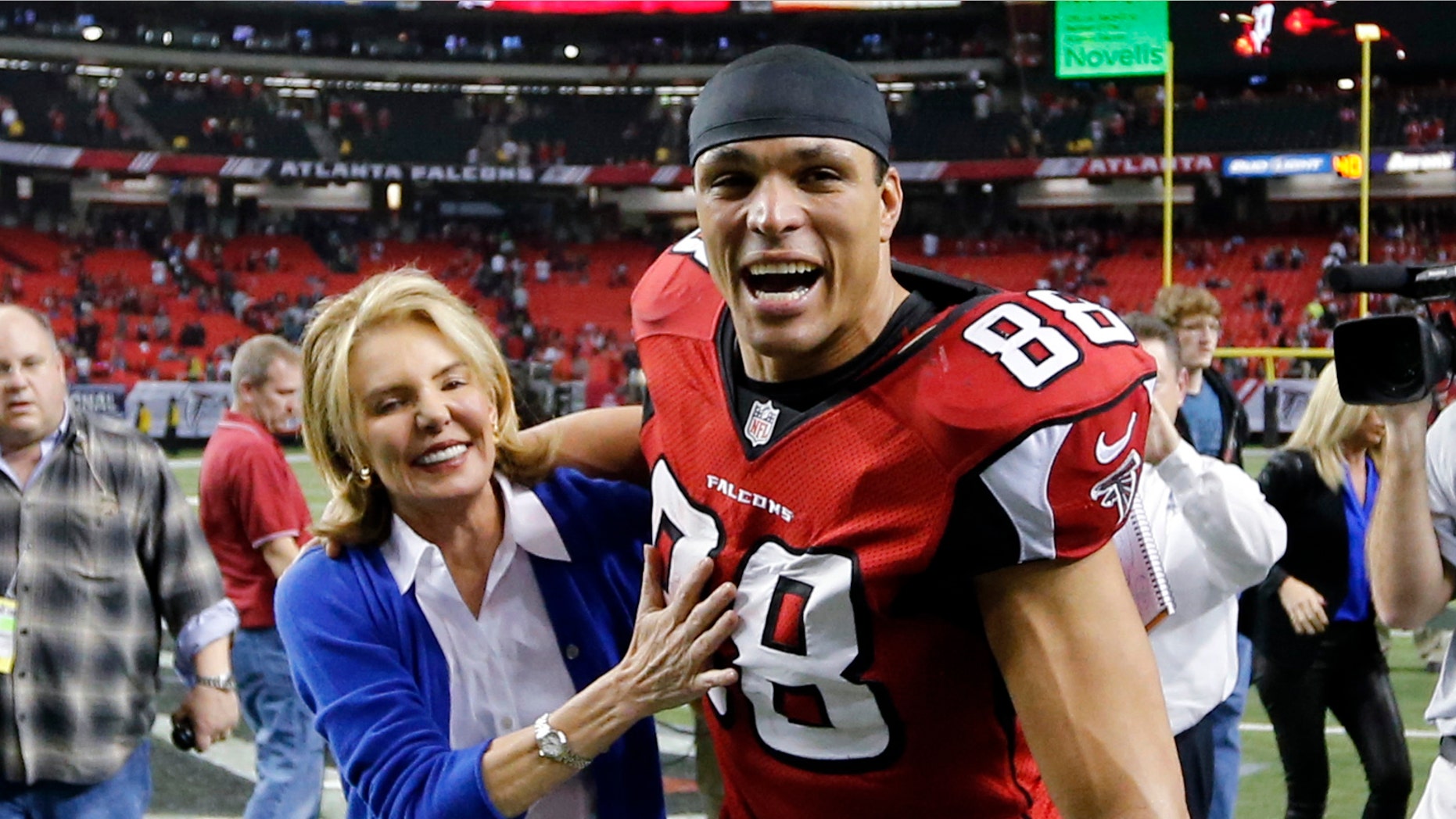 Pay close attention to the NFL playoffs this weekend. It might be the last chance to see one of the game's greatest professional players in action.
No, we're not talking about Ray Lewis. Although you can't turn on a sports network these days without seeing some kind of story or tribute about the waning days of the Baltimore Ravens linebacker's 17-year football career.
Sunday's NFC Championship Game between the San Francisco 49ers and Atlanta Falcons likely will mark one of the final games -- if not the final game -- for Atlanta tight end Tony Gonzalez. (The 49ers are a 3 ½-point favorite.)
Gonzalez's retirement hasn't had the same headline-grabbing, storyline-dominating power of Lewis' final season. Part of reason might be that Lewis has been definitive about 2012 marking the end of his on-the-field career, yet Gonzalez left the door ajar – albeit very slightly – for a possible return.
Heading into the 2012 campaign, Gonzalez said he was "95 percent sure" this season would be his last playing in the NFL. That figure held relatively steady as the Falcons went 13-3 through the regular season, clinching the NFC South. Though Gonzalez hasn't ruled out the possibility of a return, earlier this week, he said the likelihood of him retiring increased slightly after Atlanta's win in a nail-biter over the Seahawks last weekend. He added a victory in the NFC title game would make his retirement a near certainty, telling reporters, "Maybe if we win, this week, it goes to 99."
The win over Seattle marked a milestone in Gonzalez's storied career, giving him his first playoff win. A postseason win was one of the few achievements to have eluded the Falcons' – and former Kansas City Chiefs – star.
So while his final playing days haven't necessarily been as loudly celebrated as Lewis', the legacy Gonzalez leaves is just as strong...
And while Gonzalez could probably play a few more seasons, he's accomplished more than enough to make him a lock for the Hall of Fame.
Over 16 years, Gonzalez has established himself as one of the greatest tight ends the NFL has ever seen. He is on every all-time list of players at his position, usually listed among the top five. This year, he was selected to his 13th Pro Bowl.
Gonzalez had at least 70 receptions every season for the last decade. He sits seventh all-time in career receiving yards and is second among active NFL players. His 102 catches in 2004 stood for eight years as a tight end record before the Dallas Cowboys' Jason Witten broke it last month.
The impact Gonzalez has made goes beyond the record books. Latinos make up just 1 percent of NFL players. Gonzalez, who is part Mexican-American, is a rarity, but he has embraced his status as a role model for the Hispanic community.
"There isn't a whole lot of Latin influence in the NFL," Gonzalez told ESPN during the 2004 offseason while he was studying Spanish in Mexico. "Maybe I can change that."
In the nearly nine years since then, Gonzalez has played a role in broadening the NFL's appeal to a Hispanic base. Latinos still represent a tiny fraction of players in the NFL, but the league has made tremendous strides in realizing the value of the Latino market. Gonzalez has helped foster that growth. He resonates with the Hispanic fan base and has long recognized and reached out to the community.
The way Gonzalez's career is winding down mirrors his rise to prominence. Never a big self-promoter, he always has preferred to let his actions do the talking. So while his final playing days haven't necessarily been as loudly celebrated as Lewis', the legacy Gonzalez leaves is just as strong, and perhaps even stronger.