ASU's Tim White on pace to break school record on special teams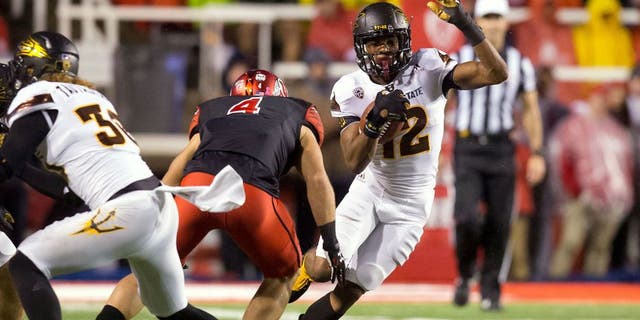 Is Tim White ASU's best kick returner ever? Russell Isabella Russ Isabella-USA TODAY Sports
During last week's loss to Utah, Tim White recorded 169 yards off kickoff return. The mark was a school record.
White averages 31.9 return yard this season, which puts him on pace to break the record set by Tom Pace in 2001 -- when Pace recorded 31.6 yards per return. White, sixth in the nation for return yards, reportedly didn't know he was going to be ASU's kickoff returner until the season began.
"I wasn't sure if I was going to actually get back there,'' White told AZ Central. "But I always knew that I could be comfortable back there. I did think I could be one of the top people back there."
(h/t AZ Central)
MORE NEWS: Want stories delivered to you? Sign up for our College Football newsletters.