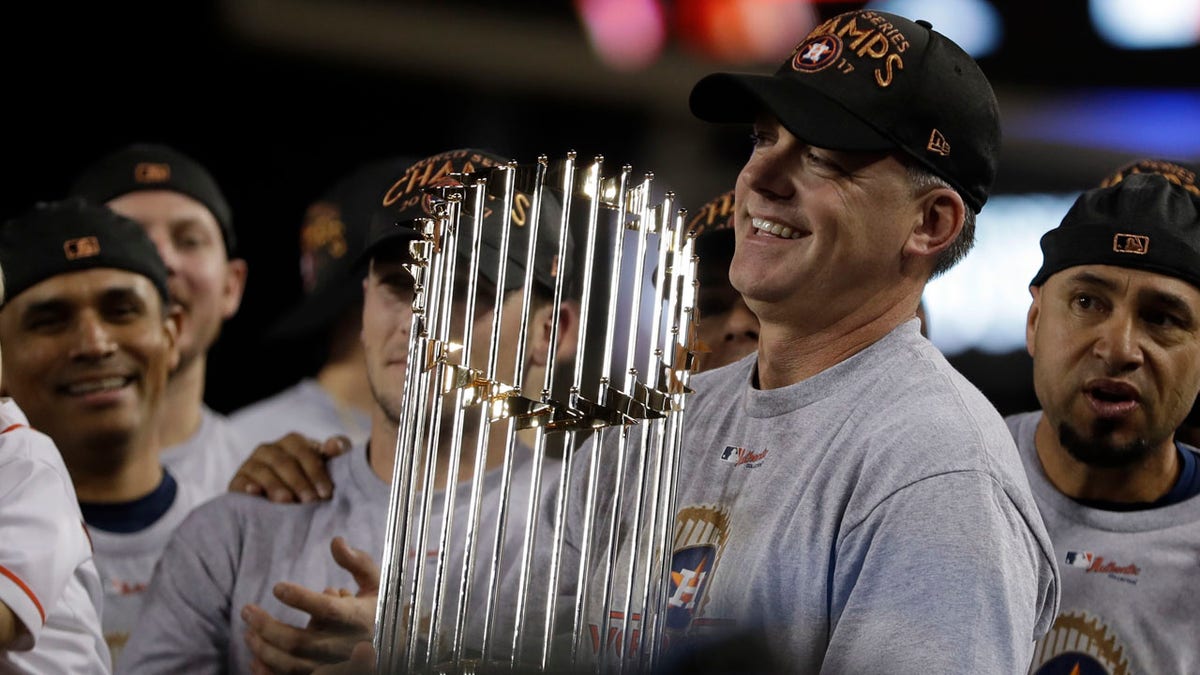 The Houston Astros claimed their first World Series title Wednesday night, defeating the Los Angeles Dodgers in Game 7, 5-1.
Houston started the game off fast, scoring all of its five runs in the first two innings off Dodgers starter Yu Darvish. The early run support was all the Astros needed.
World Series MVP George Springer led the evening off with a double and before you could blink your eyes, Houston was up 2-0. Springer then came up in the third inning and socked a two-run home run. It was his fifth home run of the World Series, tying a mark set by Reggie Jackson and Chase Utley.
"We're coming home a champion, Houston," Springer said.
It was the first World Series title for a franchise that started in 1962 as the Houston Colt .45s of the National League. The team became the Astros a few years later when it moved into the Astrodome, and then joined the American League in 2013.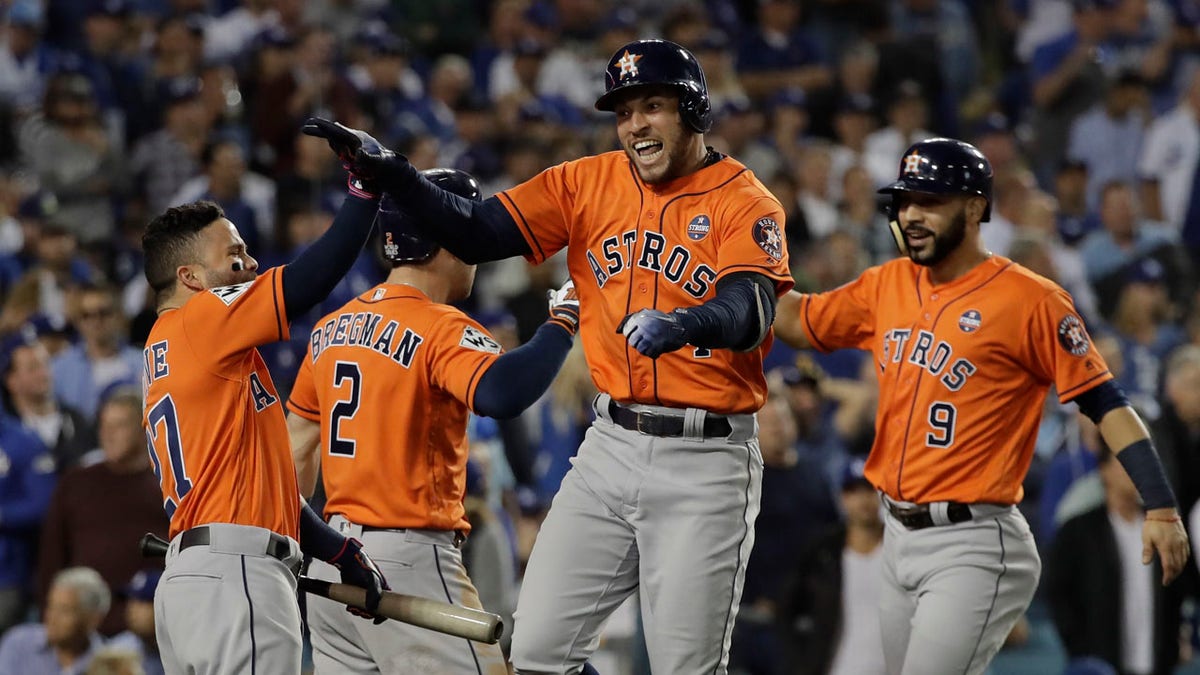 Astros starter Lance McCullers Jr. did not allow a run, but was yanked before the third inning after loading the bases. Manager A.J. Hinch brought in Brad Peacock to close the opportunity to the Dodgers had to try and get back some runs.
Peacock was part of a swath of relievers Hinch used in the ballgame to shut the door. He ended with four innings of Charlie Morton, who was credited with the win.
"We held down a really tough lineup," Morton said. "For my teammates, for the city of Houston, it's just unbelievable."
Built on the skills of homegrown All-Stars Carlos Correa, Dallas Keuchel and more, and boosted by a late-season trade for Detroit Tigers ace starter Justin Verlander, general manager Jeff Luhnow completed the ascent that some predicted.
Famously now, there was the Sports Illustrated cover in 2014 — after Houston had lost more than 100 games for three straight years — that proclaimed: "Your 2017 World Series Champs." It featured a picture of Springer in a bright Astros jersey.
Houston won 101 times this year to take the AL West, then won Games 6 and 7 at home in the AL Championship Series. The Astros joined the 1985 Royals as the only clubs to win a pair of Game 7s in the same year.
For the Dodgers, the 2017 World Series was the franchise's first appearance since 1988. They led the majors with a $240 million payroll, but it did not pay off for part-owner Magic Johnson or manager Dave Roberts.
L.A. ace Clayton Kershaw, who was shellacked in Game 5, was brought in to relieve Darvish and pitched decently. He provided four shutout innings for Los Angeles.
After Springer lined a leadoff double, Alex Bregman hit a bouncer that first baseman Cody Bellinger threw past Darvish for an error, allowing a run to score. Bregman aggressively stole third and scored on Altuve's grounder, and it was 2-0 after eight pitches.
A double by Marwin Gonzalez helped set up perhaps McCullers' biggest contribution, a slow grounder for his first pro RBI. Springer followed with a no-doubt, two-run drive into the left-center field bleachers.
That was the Series-most 25th homer in a Major League Baseball season that set a record for home runs. It was easily enough for the Astros to offset pinch-hitter Andre Ethier's RBI single in the Los Angeles sixth.
Only once have the Dodgers clinched a crown at home, that coming in 1963 when Sandy Koufax outpitched Yankees star Whitey Ford to finish a sweep. They've never won Game 7 of the Fall Classic at their own park, dating more than a century ago to their days in Brooklyn.
The Astros' title was also the first World Series championship for a club from Texas. The Texas Rangers, based in the Dallas-Fort Worth area since 1972, are still looking for their first World Series title.
The Associated Press contributed to this report.