Astros will don retro jerseys after MLB drops gun control bid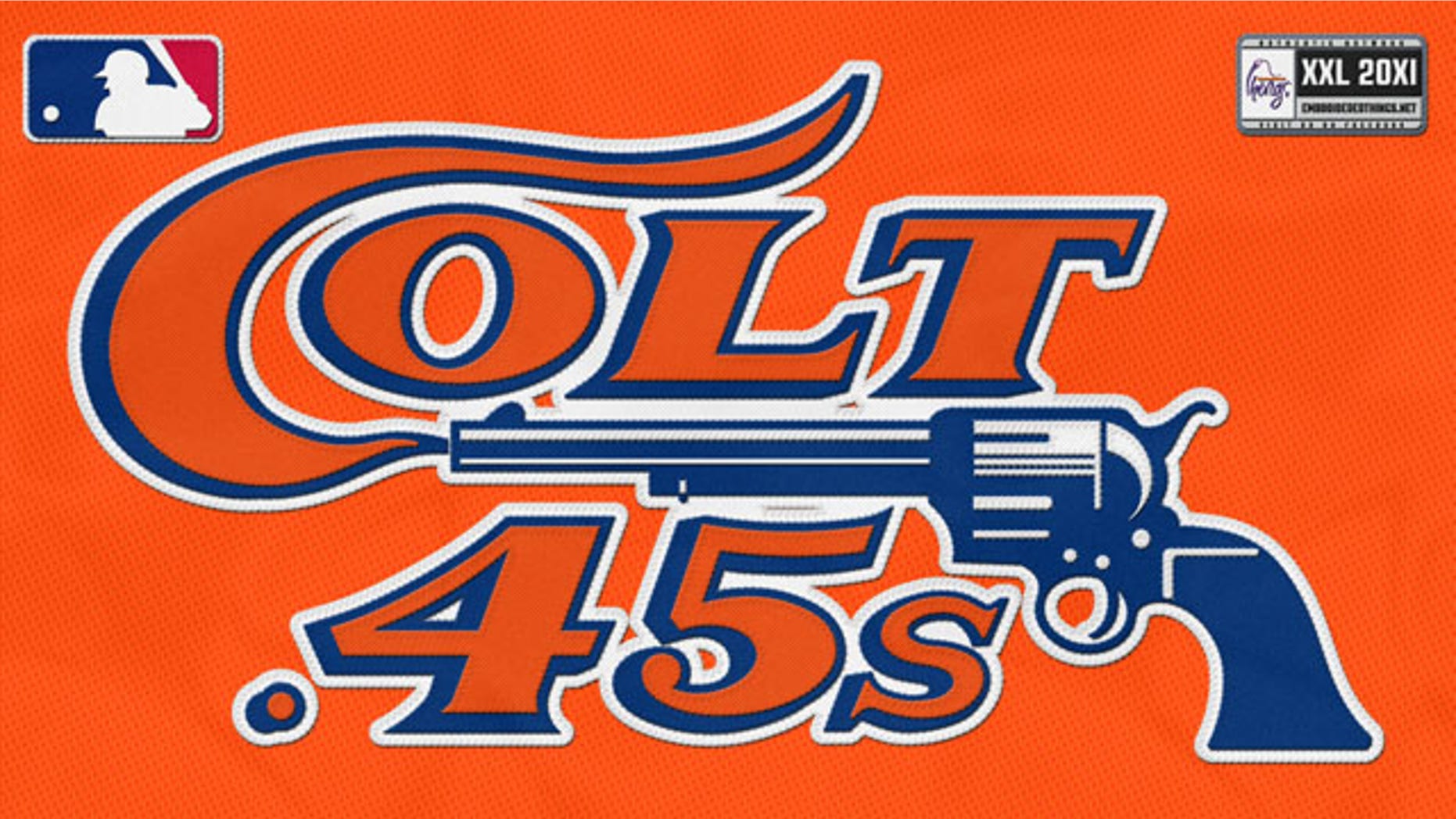 The Houston Astros' plan to pay tribute to their roots by wearing throwback uniforms with a smoking Colt .45 across the chest is back on, after Major League Baseball dropped its objections.
Nobody batted an eye in 1962 when the Astros' forebears, the Houston Colt .45s, first took the field. But with views toward guns changing over the decades, Major League Baseball balked at the team's plan to mark its fiftieth season by donning the retro jerseys. League officials first said the gun that won the west had no business on the uniforms, but then said it was up to the team.
Owner Jim Crane said Friday the guns will be on the replicas of original Colt .45s jerseys during the April 10 and April 20 games at Minute Maid Park.

"We made this decision for a number of reasons," said Crane. "We listened to our fans, who were almost unanimously in favor of wearing the original jersey. We wanted to honor all of our past uniforms during this special 50th anniversary season, and we felt it was important to be true to the tradition of the franchise."
The controversy brought to mind the name change undergone by the NBA's Washington, D.C., franchise in 1997, when it ceased to be known as the Bullets and rebranded itself the Wizards in sensitivity toward the issue of gun violence.
But gun rights enthusiasts and fans of the Texas team blasted the league's heavy-handedness, with one Marine captain and Astros fan, James Crabtree, writing to urge Crane not to cave in to "political correctness."
The team, which became the Astros in 1965 in honor of the nation's space program, plans to wear various throwback uniforms throughout the season on "Flashback Fridays." The uniforms will also include the mid-70s rainbow jersey long panned as among the ugliest jersey ever worn by pros.
In that maiden season, the Colt .45s went 64-96-2, with an expansion team full of no-names. The next season, future stars Jimmy Wynn, Joe Morgan and Rusty Staub joined, but the Colt .45s never got much better. This year's team may have more in common with those early squads than jerseys: After finishing 56-106 last season, they will start a new player at every position and are widely expected to be among the worst teams in either league.