Astros, George Springer appear to end Sports Illustrated cover jinx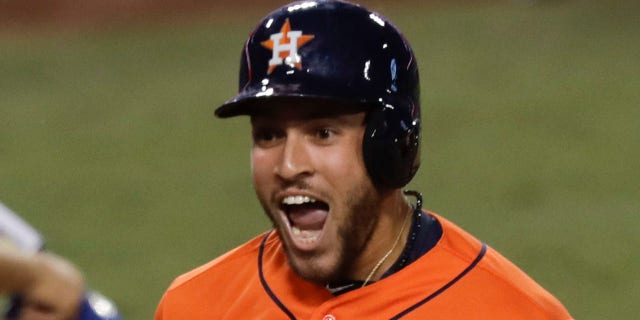 The Houston Astros did more Wednesday night than win their first World Series in franchise history: The team broke the long history of the Sports Illustrated cover jinx.
For years teams and athletes dreaded appearing on the magazine's cover, for fear that a winning streak would snap or a spurt of superior play would halt.
But now, three years after a Sports Illustrated cover predicted that Houston would win the World Series in 2017, it has actually happened. The Astros defeated the Los Angeles Dodgers in Game 7 on Wednesday night -- and put to rest a curse that has plagued athletes for decades.
And the 2014 cover boy, George Springer, was named the Series' most valuable player.
Back when the 2014 cover appeared, Springer was only 24 and just making inroads into the organization. He struck out three times on the day the cover was released -- and Houston won just 70 games that season.
But on Wednesday night, Houston and Springer were celebrating a championship.
The curse dates to 1954 when Sports Illustrated put Milwaukee Braves star Eddie Matthews on its first-ever cover, the Houston Chronicle reported. Soon after the cover was released, the Braves' nine-game winning streak ended and Matthews broke his hand.
Since then, the cover had become a figment in sports culture. Over the last two years, the New York Mets, Kevin Durant and even the Dodgers have felt the effect of the SI jinx.
The Dodgers were on the cover of the Aug. 22 edition of Sports Illustrated with the words "Best. Team. Ever?" across Justin Turner and Yasiel Puig.
The Dodgers won a league-leading 105 games this season, but could not get past Houston.