Astros don't think Lowrie's thumb contusion will be a significant setback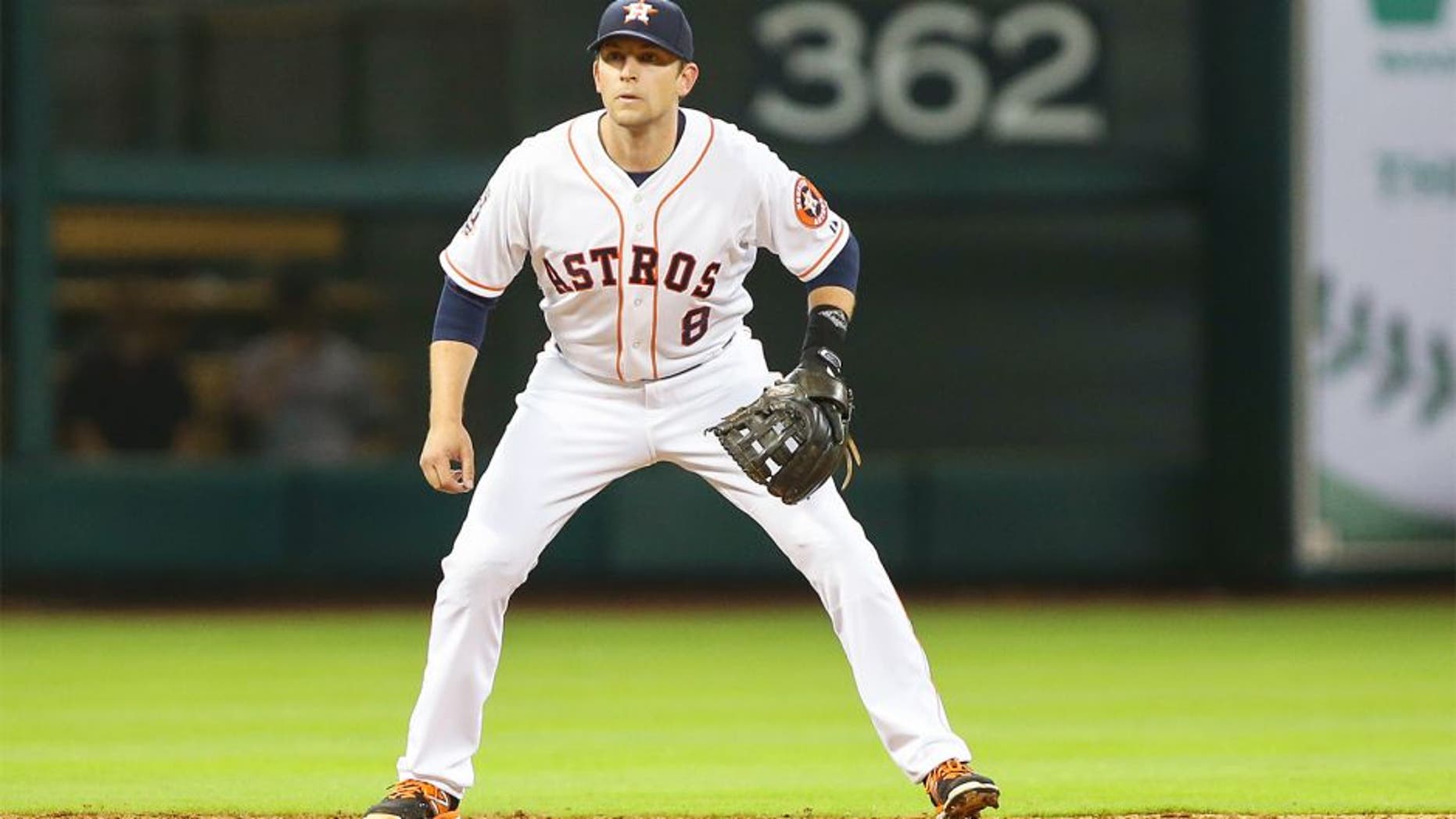 On Sunday, shortstop Jed Lowrie left the game between the Houston Astros and Los Angeles Dodgers in the seventh inning. He went out to his position and began typical pre-inning warmup procedures before realizing something was wrong and calling out the team's trainer for a visit.
He wound up leaving the game with what the team called a right thumb contusion. This is the same thumb that forced him to miss more than 80 games this season after undergoing thumb surgery earlier in the year.
Fortunately for the Astros, Lowrie said later that he doesn't expect this new setback to be a major one. As he told MLB.com's Chandler Rome to that effect, "I just got jammed on the swing. It got pretty swollen, but I told A.J. I could stay in there, and he said, 'Let's not take a chance. ... I couldn't get anything on the throws, that's why A.J. said let's not take a chance."
Rome says manager A.J. Hinch doesn't think the injury was related to Lowrie's original ligament issue. The Astros will proceed with caution, of course, keeping Lowrie out of action for the first game in their upcoming series against the New York Yankees as they monitor his situation.