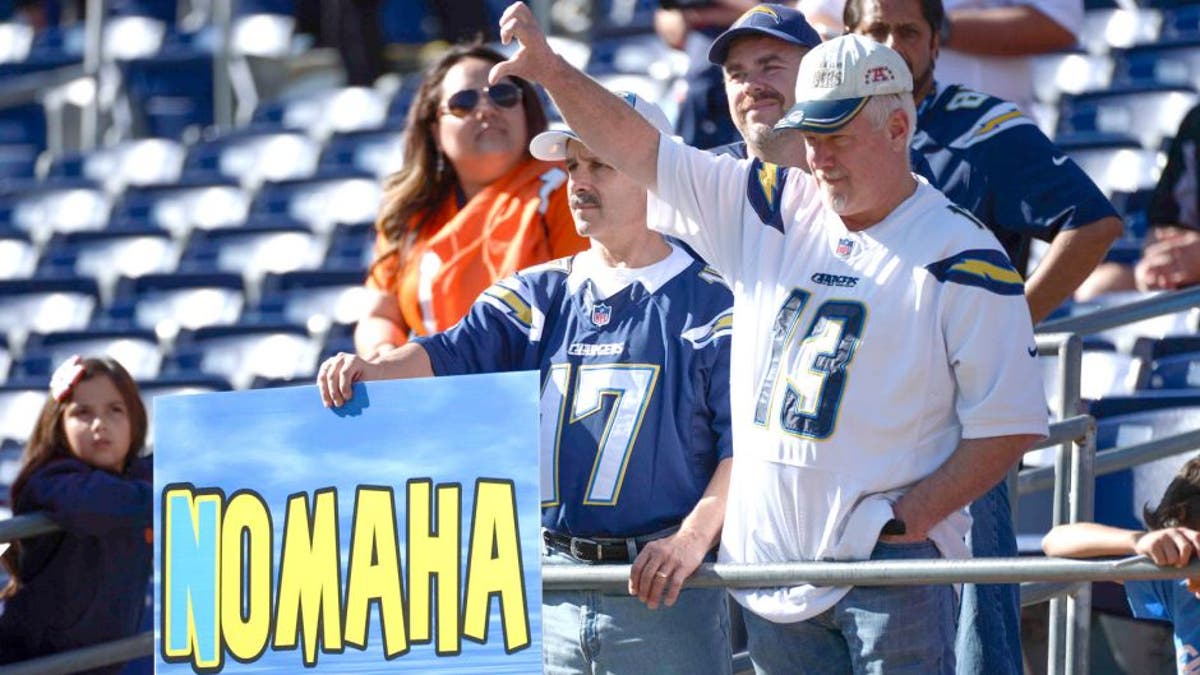 SAN DIEGO (AP) -- California Assembly Speaker Toni Atkins joined San Diego politicians at a meeting with NFL officials on Tuesday, offering advice on completing a thorough environmental impact report for a possible new stadium for the Chargers.
Mayor Kevin Faulconer, who has been heavily criticized by the Chargers during the contentious stadium push, said Atkins "voiced her strong support for getting our region across the finish line."
Faulconer and City Attorney Jan Goldsmith said Atkins offered advice on how officials can comply with legislation if there are challenges to the expedited environmental impact report.
"A lot of projects in California get challenged," Faulconer said shortly after the three-hour meeting with NFL executive Eric Grubman concluded. "While we cannot control that, what we can control is that we do an extremely thorough process. We have to make sure it's a document that is right, a document that is correct, a document that will withstand scrutiny and one that at the end of the day will be supported."
The Chargers, who are threatening to leave for the Los Angeles suburb of Carson, walked away from negotiations in June because they don't think the city can complete a thorough EIR in the NFL's tight timeline for teams looking to relocate.
The city has continued with work on an expedited EIR. Tuesday's meeting was a chance for city and county officials to update Grubman, the NFL's point man on Los Angeles, on progress toward a replacement for aging Qualcomm Stadium.
"We want the Chargers to stay in San Diego if the right agreement can be reached," Atkins, a former member of San Diego's City Council, said in a statement. "As I have said before, if an agreement is reached, I am committed to making sure San Diego can benefit from state legislation that is consistent with what other cities have received for their sports facilities."
Four years ago, the Legislature passed a bill that limited the time a stadium and convention center project proposed for downtown Los Angeles could be legally challenged. That project, Farmers Field, has since been scrapped.
Goldsmith said a draft EIR is due Aug. 10, the same day San Diego officials are scheduled to make a formal presentation to the NFL's relocation committee. Goldsmith said 90 scientists and experts are working on the expedited EIR.
"They have a plan for completing the EIR, and they are well versed in the requirements. That was very clear to me," Grubman said in an email.
Faulconer and Goldsmith pointedly said the Chargers need to resume negotiations on a term sheet so a public vote can be held in January.
"For us to achieve success here in San Diego, we have to be working directly with the team in a collaborative effort," Faulconer said. "I think the NFL heard that message very loud and very clear today."
Grubman said the sides discussed stadium design, timing and approval, and a financing outline "that is a public/private project requiring very significant funding from NFL and Chargers sources."
"Lots of questions were asked, but there were no negotiations," Grubman said.
The Chargers and their biggest rivals, the Oakland Raiders, announced plans to build a $1.7 billion stadium in Carson if they don't get new stadiums in their hometowns.
Faulconer said there has been unprecedented progress toward a new stadium since late January, when he appointed a stadium advisory group. That group, which was pressured by the Chargers to expedite its timetable, recommended that a $1.33 billion stadium be built at the Qualcomm site. The group's recommended financing plan includes $300 million from the Chargers, $200 million from the NFL, $121 million each from the city and county, and personal seat licenses totaling $120 million.
The Chargers' stadium push, which began in 2002, has coincided with political and economic upheaval in San Diego.
Faulconer won a special election in February 2014 to replace Bob Filner, who resigned the previous August amid a torrent of sexual harassment allegations.
"There's a seriousness of purpose and a commitment of purpose," Faulconer said. "I can't control the last 13 years on the stadium issue. But I'm mayor now and I can control what we do now. I've made it very clear that we're going to collaborate, we're going to get the county involved, we're going to be able to achieve success and we're going to call the question once and for all."