A's to honor memory of Sgt. Scott Lunger with ceremony on Law Enforcement Day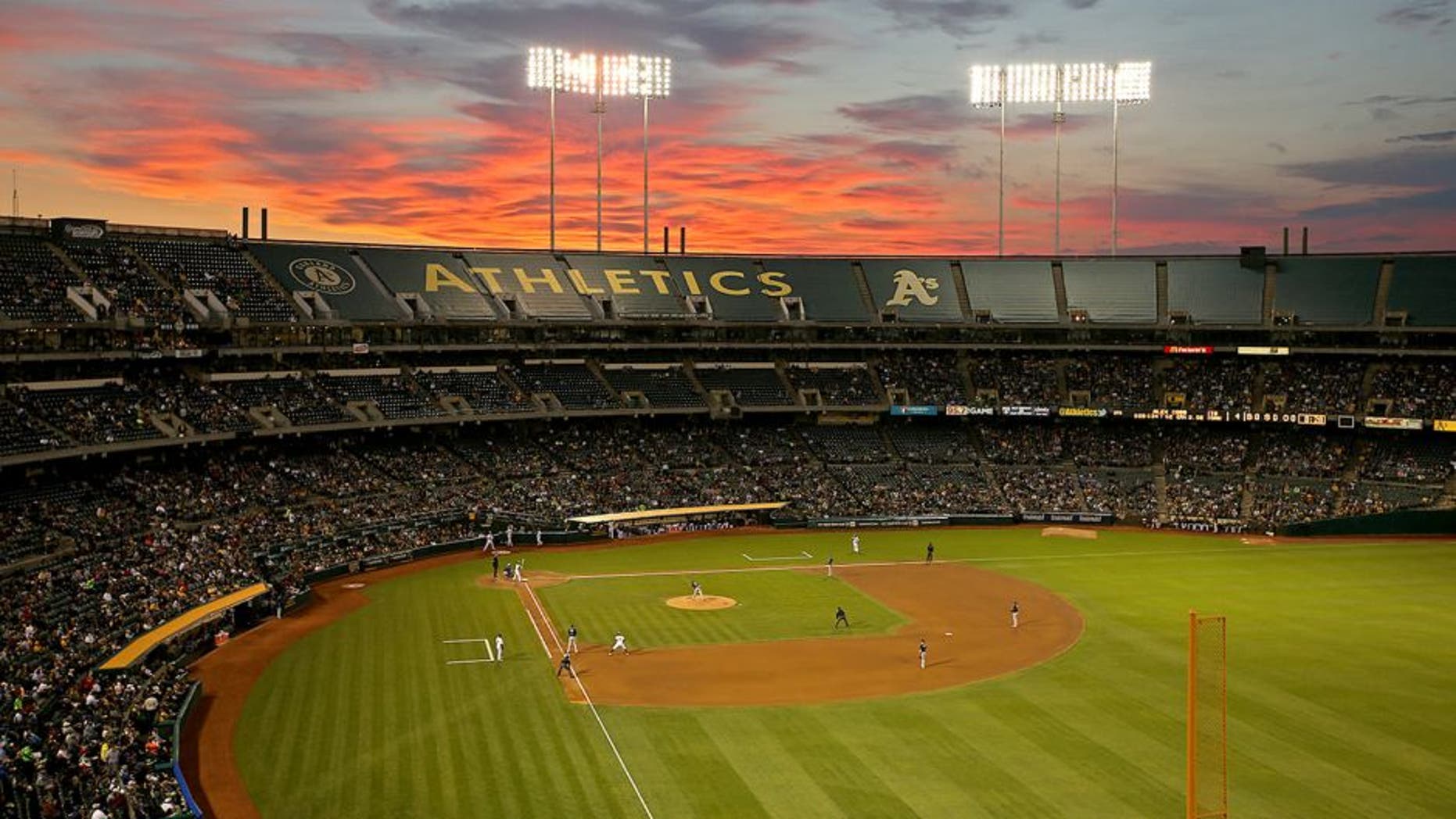 Recently, Hayward Police Department Sgt. Scott Lunger was killed in a routine traffic stop in the Bay Area. The tragedy prompted some to ask the Oakland Athletics to honor him in some way, as Lunger was a devoted A's fan.
On Wednesday, the team announced plans to pay tribute to Lunger with a pregame ceremony on Sunday, August 9 as part of the club's Law Enforcement Day. Prior to first pitch between the A's and the Houston Astros, there will be an on-field police motorcade, A's players' girlfriends and wives will present the Lunger family with gifts, and his father and two daughters will throw out the ceremonial first pitches. A's icon Rickey Henderson - Lunger's favorite player - will catch the pitch from Lunger's father Paul.
As per the team's issued press release, here are some additional notes regarding the plans for the afternoon:
The honoring of Sgt. Lunger won't be limited to Sunday afternoon, however: at a game this week in Oakland, pitcher Sean Doolittle and his girlfriend Eireann Dolan took part in an event encouraging fans to write letters of support and well-wishes to the Lunger family, as well as the Hayward Police Department. Here are some images from that event as a preview of Sunday's pregame ceremony: