As stakes get bigger in NBA playoffs, trash talk gets even more personal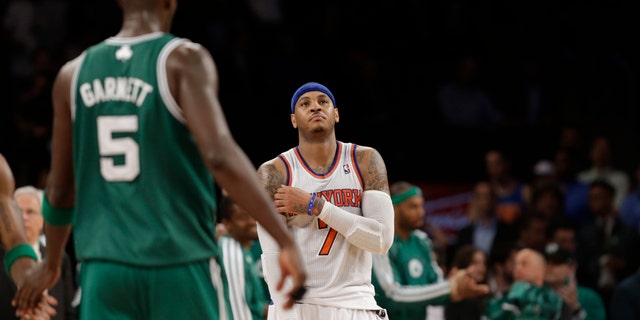 Talk is cheap in these NBA playoffs, and it seems as if everyone wants in on the act.
As the stakes grew in the first round, the venom being spewed became ever more toxic. Even Carmelo Anthony's wife hasn't been afraid to dish some serious trash.
Grizzlies star Zach Randolph got ejected from Game 6 on Friday night for jawing at the Clippers bench. Warriors coach Mark Jackson was fined $25,000 for accusing the Denver Nuggets of deliberately targeting guard Steph Curry's ankle. And La La Vazquez may have had the best line of all when she saw Celtics reserve Jordan Crawford jawing at her husband after beating the Knicks in Game 5.
She tweeted: "Try again. You on the bench for a reason."