A's Pomeranz not concerned about forearm tightness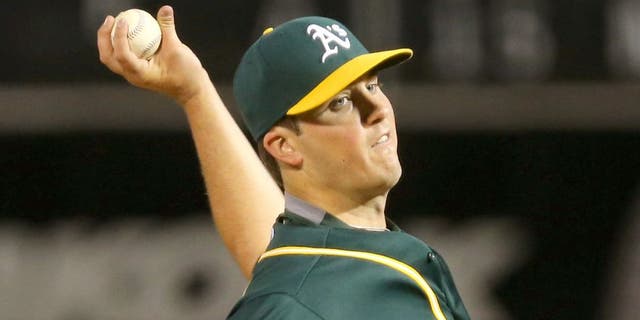 Oakland Athletics left-hander Drew Pomeranz, a valuable part of the pitching staff that has been used as a starter and out of the bullpen this season, left Friday night's exra-innings loss to the Baltimore Orioles with 'forearm tightness'.
Fortunately for the A's, the injury doesn't seem to be as significant as it could be - especially considering 'forearm tightness' sometimes precludes serious elbow-related issues among pitchers.
As Joe Stiglich of CSN Bay Area pointed out, Pomeranz experienced some arm cramping that could have been a result of pitching 1 2/3 innings of work on Thursday followed up by 2 1/3 more innings on Friday.
Despite his discomfort, Pomeranz told Stiglich he was frustrated about having to leave the game with the injury: "It's frustrating to lose a game like that. I didn't want to come out. You want the ball. You want to beat these guys. You wanna get us back in (the dugout) because you know we can score some runs off them."
Even though the A's are now just playing out the season as they evaluate their roster for 2016 and beyond, Pomeranz's situation is worth monitoring since he is considered a big piece of their future plans.
(h/t CSN Bay Area)